levitra free trial « All Events
Block printing and Dyeing with Natural dyes
February 5, 2017 | 11:00 am

-

5:00 pm

₹3000
Event Navigation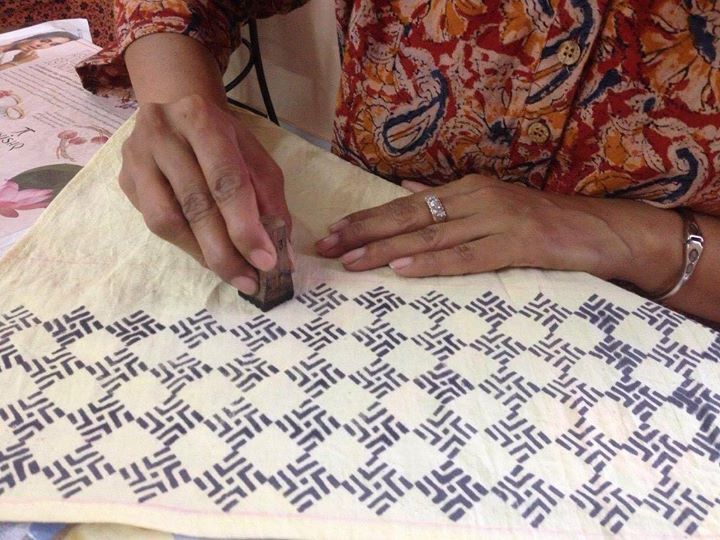 http://cinziamazzamakeup.com/?x=vardenafil-originale-dosaggio Nature is full of colours, colours so beautiful and captivating that men from early times have tried to capture its ephemeral beauty to decorate themselves and their homes as colour seem to speak the very language of the soul.
quanto costa Viagra generico 200 mg online a Milano Art of traditional block printing on to cotton cloth is thought to have existed in India for over 4500 years. Evidence of the Indian craftsman's unsurpassed skill with printed and dyed cotton cloth appears through out the history. They used complex techniques to achieve desired patterns, and they changed from place to place depending on the weather conditions and materials available. Each pattern, motif meant something and spoke of their identity.
http://maientertainmentlaw.com/?search=propecia-length-of-prescription The five hour workshop will introduce you to the basics of hand block printing and dyeing using natural materials available around you.It will cover the following :
– Understanding natural dyes and its properties
– Understanding block printing practices in India
– Identifying locally available materials
– Preparing the fabric for dyeing and mordanting
– Practice dyeing using two local materials
– How to extract colours and how to use them as dye and colour paste
– Techniques of block printing, practice printing and printing on scarf to take home
– Post treatment of fabric
http://acrossaday.com/?search=lasix-without-prescription You will be introduced to the locally available ingredients that can be used for dyeing at the workshop. We will be making samples using two ingredients Manjista and Katachu. Also you will get to carry Annato seeds and Palash flowers to try at home
http://buy-generic-clomid.com/buy_generic_clomid_tablets.html You will take home printed scarf and dyed fabric samples along with a ready to start beginner kit.
Fee – Rs 3,000/- including all materials.
Lunch break of half an hour. Pls carry lunch or you can walk over for a bite from the many restaurants closeby.
Artist: Prajna Rajanna of MOTIFS OF THE EARTH
http://www.instagram.com/motifsoftheearth
Tickets available on:
Bloomandgrown.in – https://bloomandgrow.in/event/block-printing-and-dyeing-with-natural-dyes/