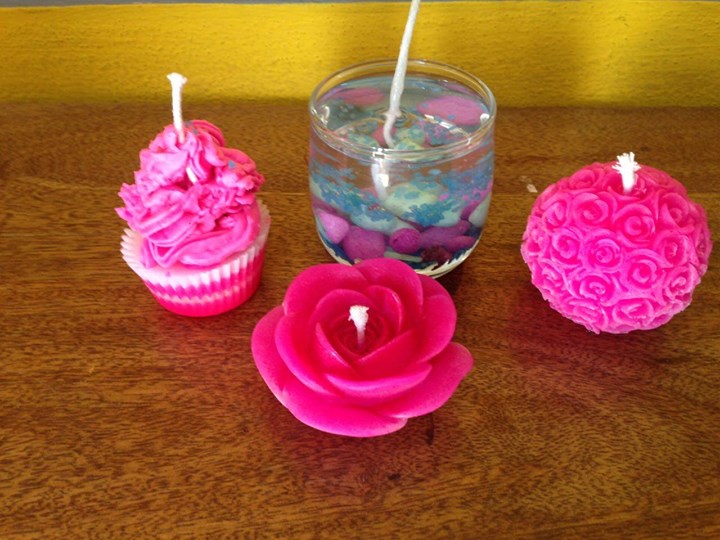 Candle making workshop – Beginner module in Bangalore
Want to learn to make your own candles?
Attend a 3-hour workshop and learn 4 different types of candles. You will learn how to create attractive and elegant candles using gel and paraffin. Learn how to properly embed the wick, carve beautiful candles and incorporate perfumes, scents, essential oils and colour into your candle designs.
1. Romantic Rose Ball Candle: The Rose Ball Candle comes in a spherical shape with small beautiful roses inscribed all across the outer spherical shape. We create this candle using many lovely colors like pink, red, cream, etc.
2. Sunflower Floating Candles: Slow-burning floating candles have cotton wicks. The floating candles are made of the highest quality paraffin wax.
3. Gel Candles: Gel candles present Stylish & Designed Decorative Candles, Decorative Candles can be Used at Any occasion Festival, Birthday, Wedding, Ceremonies, Casual etc. These candles also make cherished gifts for all occasions.
4. Frosted Cupcake candles: Cupcake Candle is painstakingly handcrafted and intensely scented with a crazy delicious, unbelievably realistic vanilla cupcake scent.
Day & Date: Sunday, 15th July
Time: 2.30pm -5.30pm
Venue: Bloom & Grow, Koramangala
Fees: Rs 1550 per participant (includes all material costs and taxes)