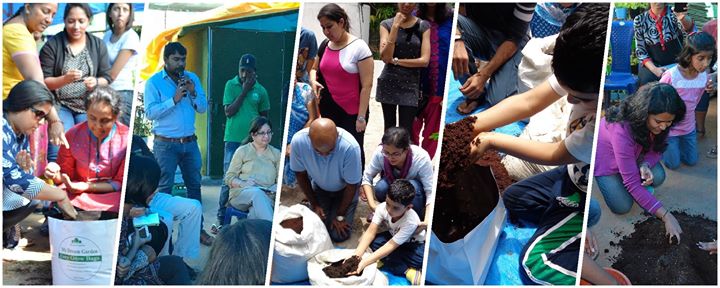 Workshop on Organic Terrace Kitchen Gardening
Interested in setting up your own Organic Kitchen Garden on your Terrace or Balcony?
An interactive hands-on workshop, includes Training on making Potting Mix, Organic Manures and Organic Pest Management. Aiming to facilitate and guide people to grow their own vegetables, herbs, and fruits , free of chemicals. This training aims to promote Organic Gardening and Home Composting and making it easy for people to understand, start and maintain by themselves.
Topics covered in the workshop:
• Introduction to Gardening
• Importance of Organic Gardening
• Selecting Plant containers
• Seed Selection
• Soil Preparation
• Seeding
• Watering and Timing
• Organic Pest Management
• Composting
• Q&A
Details
Date: 23rd Sun April 2017 at 10:00 AM to 1:00 PM
Registration fee: Rs 300/- (online registration – mandatory)
Note: Free initiative kit will be given after the workshop.
Register with the link below
Date: April 23, 2017
Time: 10:00 am – 1:00 pm
Venue
Bloom & Grow
84/F, 17 D Main, Koramangala 6th block, Opposite Koramangala Club, Koramangala
Bangalore, 560095 India