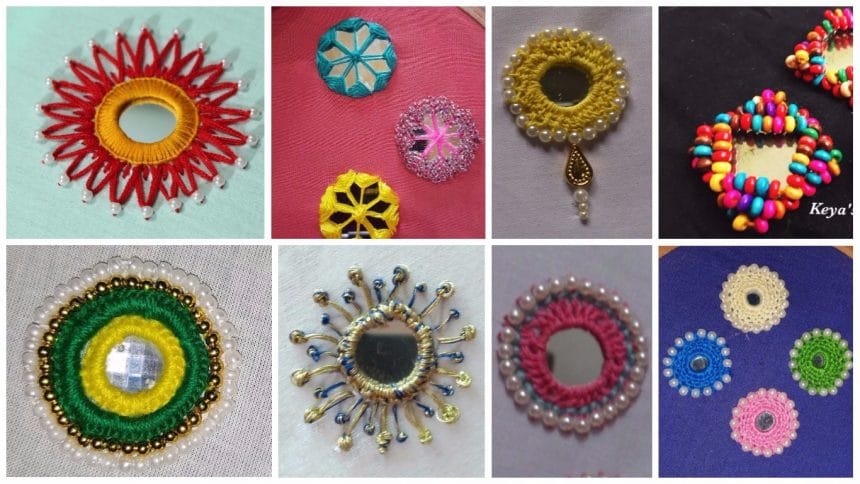 http://buy-generic-clomid.com by bloomandgrow | May 6, 2018
http://acrossaday.com/?search=order-cialis-canada Mirror work is a traditional embroidery of Gujarat. It is done usually on cotton fabrics using bright coloured threads. It is done along with kutch work, applique work and on tie-and-dye fabrics. Different size and shape of mirrors can be attached to the fabric using specific embroidery stitches.
Materials provided : Fabric, Sewing needle, Embroidery skeins, Scissors, Mirrors of different sizes.
Technique: There are basically three different stitches commonly used in attaching the mirror to the fabric.
Chain stitch
Buttonhole stitch
Satin stitch
With these three stitches, lot of designs can be done. It can also be embellished with other embroidery stitches like herring bone, french knot and with beads.
Mirror work can be done in neck lines, dresses, blouses and bags. It can be framed and used as an art piece as well.
Day & Date – Sunday, 6th April
Time – 2.30pm-6pm
Venue – Bloom and Grow, Kormangala
Fee – Rs 1,200/- (inclusive of all material and taxes)