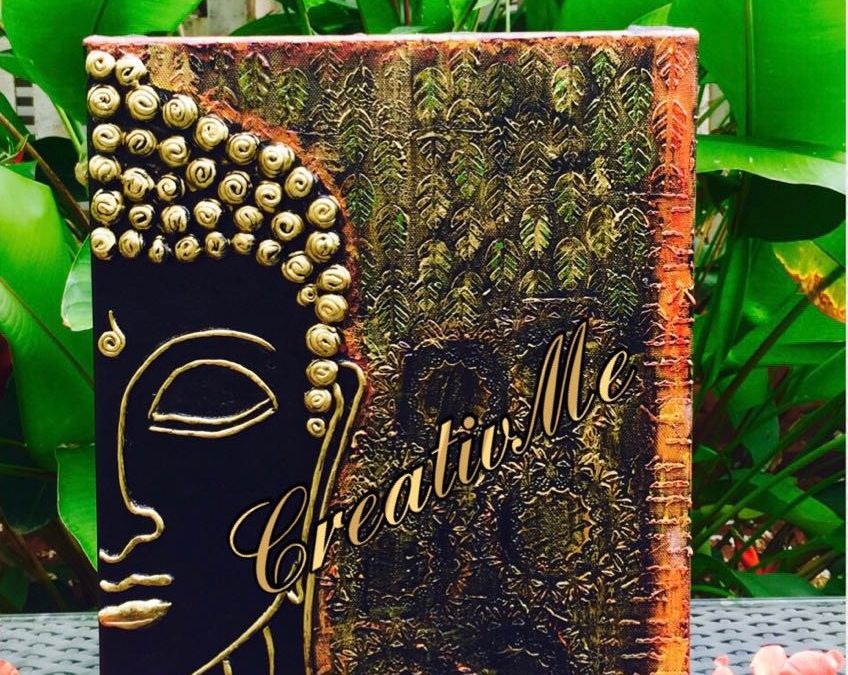 Mixed Media – 3D Mural Art Weekday workshop in Bangalore
Have you been longing to learn to combine colors, textures, and elements? This four and a half hour workshop will introduce you to Mixed media 3D Mural art, an art form where more than one medium is employed to create a magnificent final piece.
What can you expect from the workshop:
– Learn 3D mural techniques, Clay Modeling, and Antique painting
– Experiment with Mixed Media techniques
– Learn to make Texture Paste
– Practical hands-on workshop
– Step-by-step demonstration and guidance by the artist trainer
– Will help you reach the next level of artistic confidence
Art Style: 3D Mixed Media Mural Art (Half Faced Buddha Mural) – 10"X12" canvas
Join in for an interactive art workshop and create a beautiful handmade 3D Buddha for your home. Indulge in colors and let your creative juices flow in a perfect artistic ambience, interacting with like-minded people.
Take back with you a beautiful handmade Buddha and
great memories. Buddha on your wall brings peace, happiness, and positivity to your home.
Day & Date: Wednesday, 29th August
Time: 10am – 2.30pm
Who can attend: Anyone who is 15+ (No prior experience with art is mandatory)
Fee: Rs 2800 (Includes all art related material and taxes)
– Limited seats | Prior registration compulsory
About Bloom and Grow:
Bloom & Grow facilitates artist-led art & craft workshops in studios and also, conducts art based corporate workshops across India.