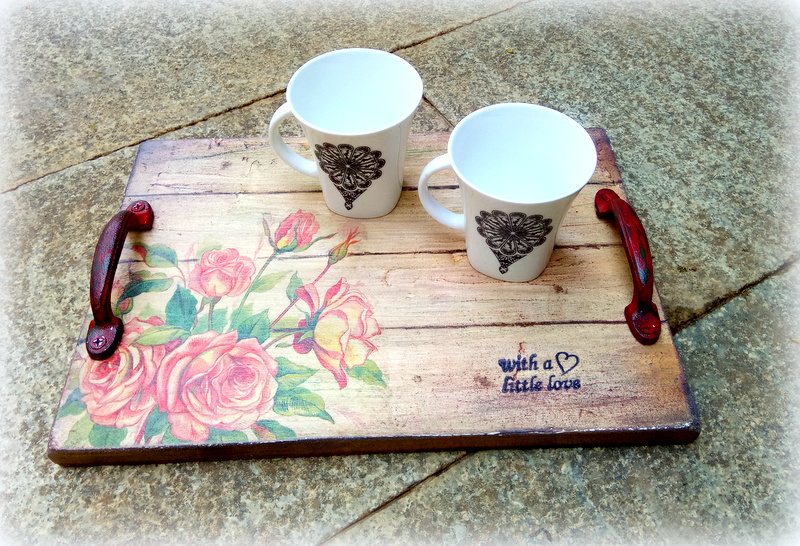 Mixed Media- Handcrafted Distressed Decoupaged wood tray workshop in Bangalore
Learn to make a handmade tray from scratch!
A boring piece of MDF becomes a textured wooden tray in few simple steps.
You will learn to create wood textures on a smooth surface.
Create FAUX WOOD PALETTE look using paints and brush.
Dry brushing is an amazing technique to give a distressed, weathered look to your projects.
Basic decoupage and stamping.
Learn how to give an antique finish to metal handles.
All of the above and voila, you have your unique, hand made tray which is sure to be a conversation starter when you serve your guests!
Your love for vintage, weathered, distressed, rustic wooden tray will take shape and come alive in this course.
All materials provided.
Please do bring an old and useless credit card in case you have one!
Artist: Rupa Swaminathan
Day & Date: Saturday, 7th July
Time: 2.30pm -6:30pm
Fee: Rs 2900 (includes all taxes and material costs)
Venue: Bloom & Grow, Koramangala
About Bloom and Grow:
Bloom & Grow facilitates artist-led art & craft workshops in studios and also, conducts art based corporate workshops across India.