Dot Mandala on Bottles – Beginners workshop in Bangalore
February 17 | 2:30 pm

-

6:00 pm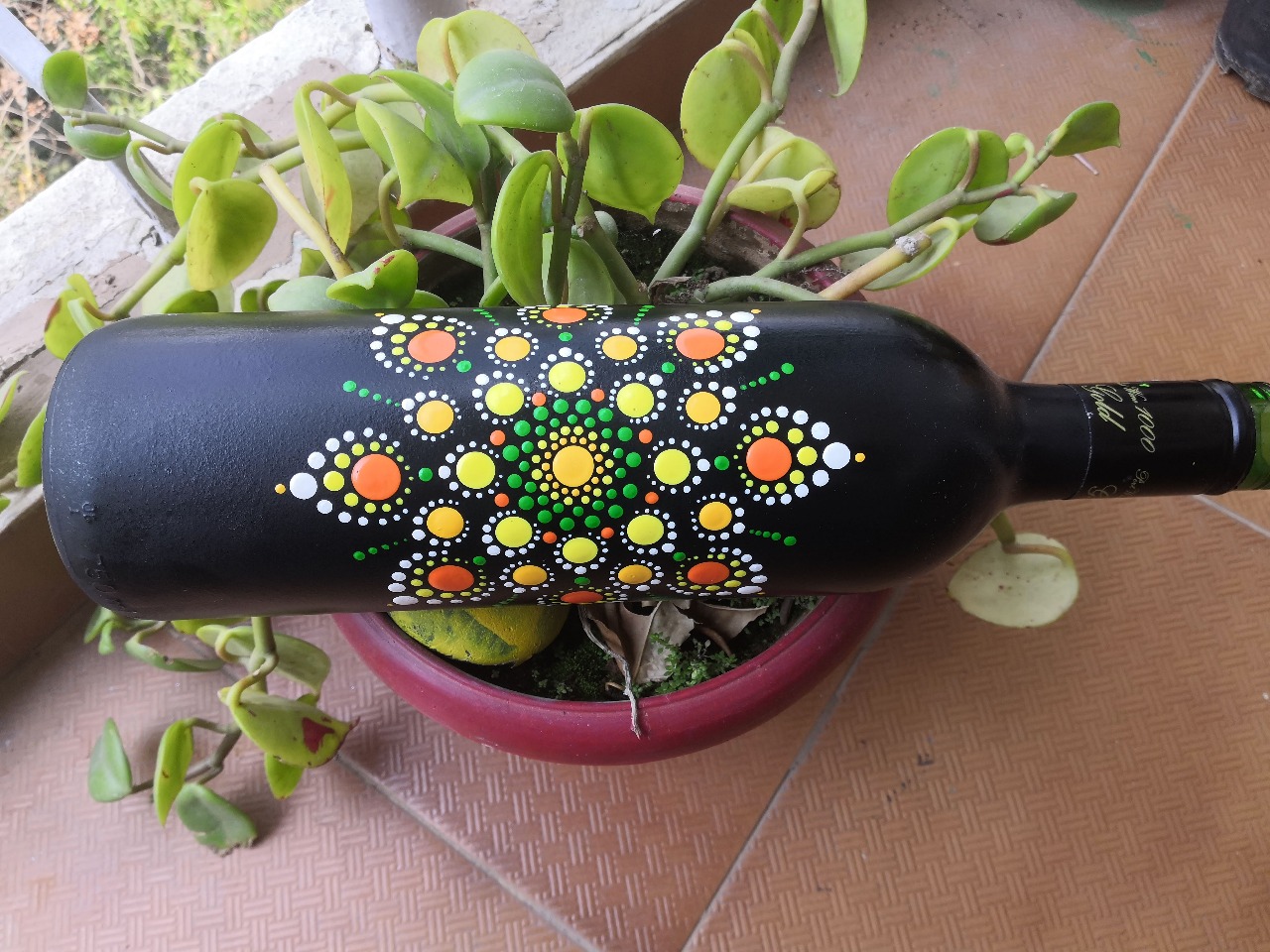 Dot Mandala on Bottles – Beginner workshop in Bangalore
Not sure what to do with the leftover bottles after the workshop ?? Join us and learn the beautiful art of dotting mandalas and give your bottles a new look again.
In this workshop, we will be doing dot mandalas on bottles. You will be learning how to work on a curved base and also methods of layering and sealing the dots.
– Helps in hand-eye co-ordination
– Reduces stress and lowers anxiety
– Connects to the inner you and helps understand the physical and mental needs
– Stimulates the creative thought flow
– Assists in decision making and helps problem-solving
Day & Date: Sunday, 17th February
Fees: Rs. 1500/- (includes all material cost)
Venue: Bloom and Grow, Kormangala
Artist & Trainer – Nithya (Dhruti Art Studio)
*** No Artistic skills required ***
– All materials will be provided
– You will take home the finished mandala
– Kindly do not be in a hurry as the more time you spend in understanding the art will help in all the above-said benefits.
– Please be open to ask questions, so you go home with fulfilled knowledge.
Bloom & Grow facilitates artist-led art & craft workshops in studios and also, conducts art based corporate workshops across India