Handbuilding Pottery – Beginners Workshop in Bangalore
July 27 | 3:00 pm

-

6:30 pm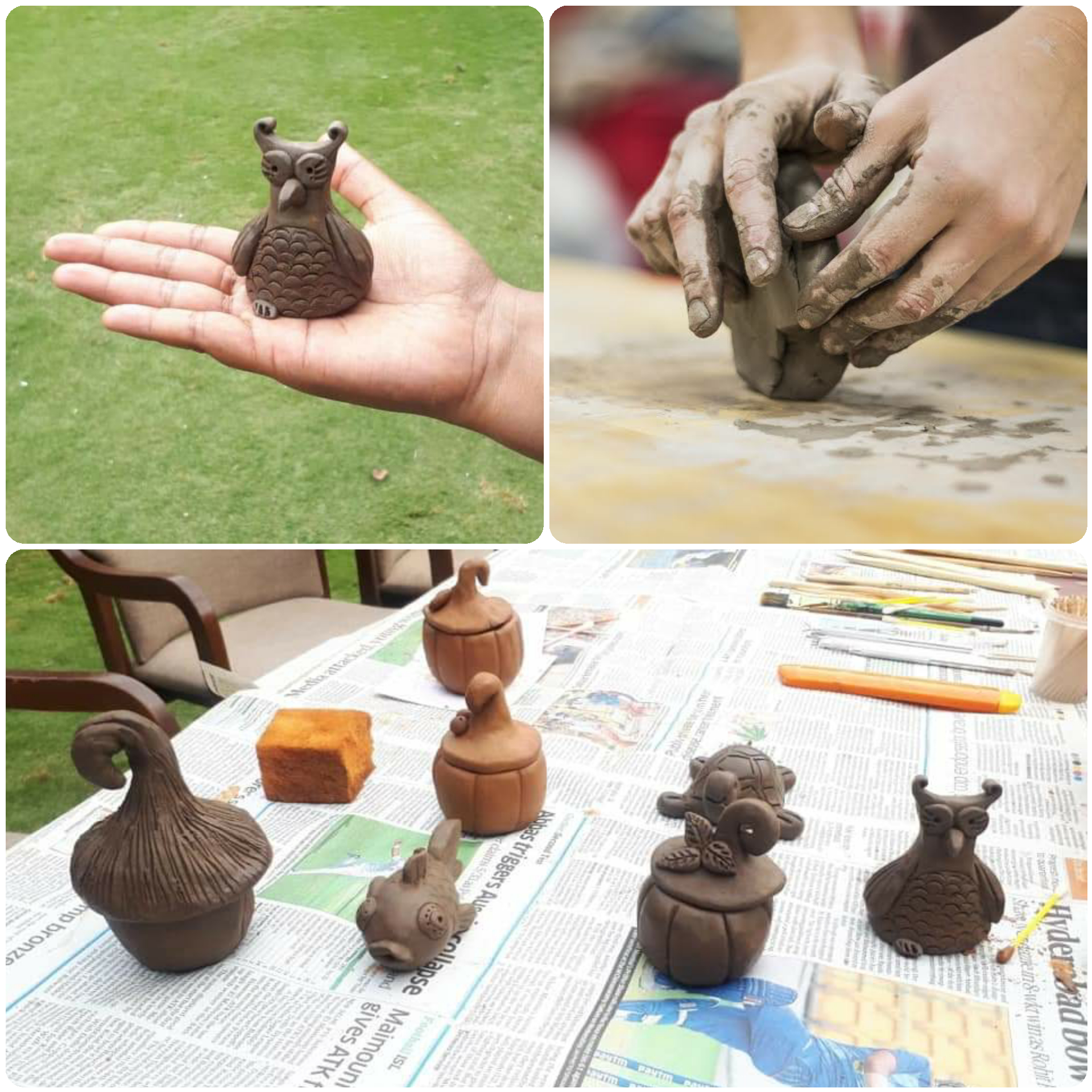 Handbuilding Pottery – Beginners Workshop in Bangalore
Indulge yourself in some clay time. Beat the heat with some cool clay play. Here is a much awaited pottery workshop.Who doesn't like getting dirty with clay ?
The workshop includes basic techniques like pinching, coiling and slab making. Handbuilding pottery is the basic start one needs to become a potter. Connecting with the clay and understanding different forms will give more exposure to building bigger articles. Before you start using the wheel, basic handbuilding is very important.
Pottery also plays an important role on one's health. Here are few
a) bring out the creative thought process
d) relieves pain naturally
e) helps explore your thinking capabilities
Workshop schedule includes
4. Basic handbuilding techniques
5. Finishing the articles for usage.
In this Workshop participants will learn the art of molding easy and beautiful handbuilding articles.
Artist – Nithya Subramaniam
Take Away – a handbuilt name plate, bowl/pen stand and a home decor.
Time – 3:00 pm to 6:30 pm 
Fee:  Rs 1500 (Including all materials) 
Booking fee-  Rs 500 per person(Balance amount of Rs 1000 to be paid at the venue)
Venue – Bloom and grow, Koramangala