Sketching Art – Weekend Classes for Beginners in Bangalore
April 4 | 10:30 am

-

April 26 | 1:00 pm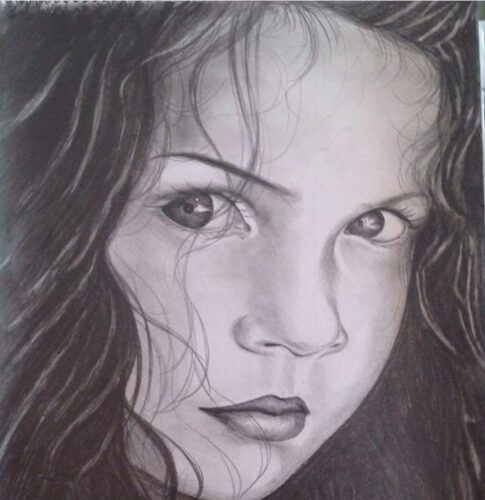 Sketching Art classes in Bangalore – Weekend Classes for Beginners
Age: 10 years and above
Adjustments and makeup classes will be offered in case students are unable to attend in between for genuine reasons.
Course content:
Getting started with the course
1. Introduction to Sketching and the course
2. Understanding the basics of drawing and the tools one needs
Learn how to draw a realistic eye
3. Drawing the lines and shapes of your eye
4. Adding the detail to your eye drawing
This will cover the basic types of strokes like
i. Hatching
ii. Stippling
iii. Smudging
iv. Shading
v. Scumbling
Learning line fundamentals
5. Basics of line drawing
6. Drawing a boot with contour lines
7. Learning about cross contour lines and how to use them
Learning shape and form fundamentals
8. Basics of geometric and organic shapes
9. Drawing a landscape with geometric shapes
10. Drawing a character with geometric shapes
11. Learn the basics of geometric 3D form
12. Learn how light and shadow work on 3D forms
13. Advanced form/highlight and shadow 16:40
14. Finding geometric forms in the human face 9:46
15. Creating a landscape out of geometric forms 18:12
Learning values and contrast
16. The value scale and how it works
17. Drawing still life value drawings
18. Creating amazing artwork with value contrast 11:54
19. How to choose your values
Learning space and perspective
20. Creating space and atmosphere in your drawings
21. Creating space with overlap, size, and placement in your drawings
22. Creating space with value and detail in your drawings
23. One point perspective
24. Drawing a farm in one point perspective
25. Two point perspective
26. Drawing a house and skyscraper in two-point perspective
27. Learn how to add shadows to your perspective drawings
28. Learn how to draw circles in perspective
29. The 60% rule of two-point perspective
30. How to draw a realistic perspective drawing
31. Adding light and shadow to a realistic perspective drawing
32. Three-point perspective
Still life drawing
33. The basics of still life drawing
34. How to sketch a fruit still life
35. How to sketch architecture still life
36. Learn how to draw from photographs
37. Adding value to your photo drawing
38. How to create good composition
39. How to use thumbnails to create amazing artwork
Creating textures in your drawings
40. Creating texture for your drawings
41. Learn how to draw brick texture
42. Learn how to draw wood texture and apply it to a form
43. Learn how to draw a reflective texture
Drawing the human face
44. Drawing the human face made easy
45. Drawing a profile view of the face
46. Learn how to draw different eyes
47. Learn how to draw the nose
48. Learn how to draw the lips
49. Learn how to draw the ear
50. Learn how to draw hair
Drawing the human figure
51. Sketching the human form
52. Structuring your figure drawings
53. Finding your center of gravity
Animation character design
54. Learn how I draw animation characters
Material: The following is needed for the class:
1 A3 size cartridge paper drawing book
1 set of sketching pencils
1 eraser
1 long tip sharpener
Students may procure the materials on their own or on a payment of Rs 250 on the first day of the class.
Free trial class on April 4th, 2020.
Artist – Micky Sujan
Date:  4th, 5th, 11th, 12th, 18th, 19th, 25th & 26th April 2020
Day: Saturdays and Sundays
Time: 10:30 am to 1:00 pm
Fee: Rs 5000 per student  – Call 9900052747 to register/ enquire for more details.
Venue: Bloom and Grow, Koramangala.
About Bloom and Grow:
Bloom & Grow facilitates artist-led art & craft workshops in studios and also, conducts art based corporate workshops across India.