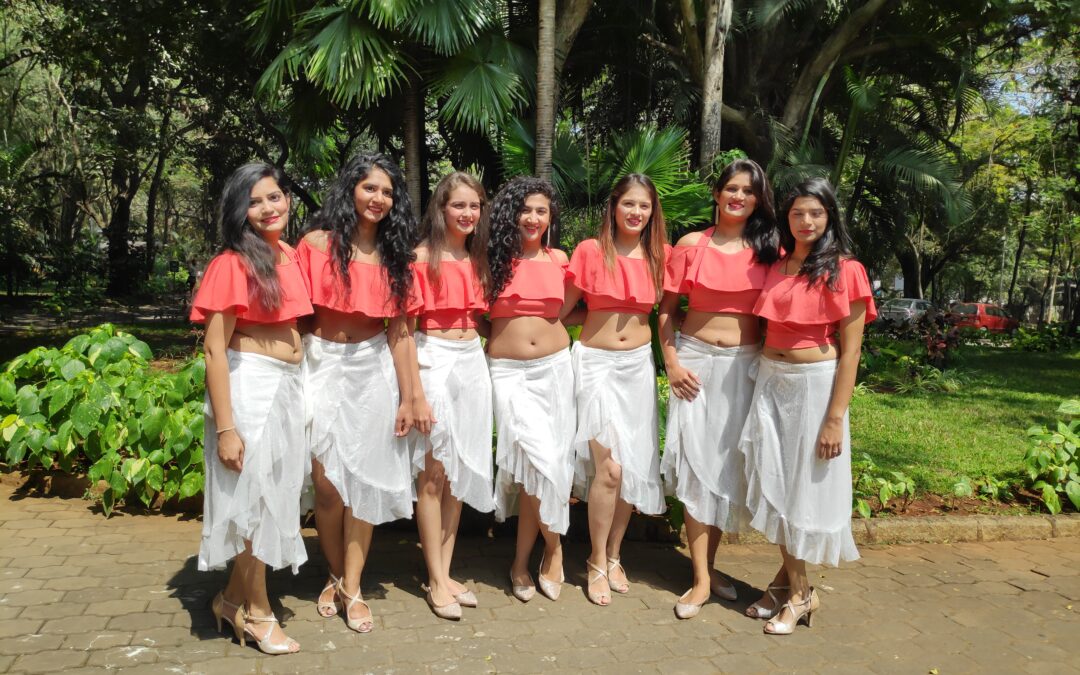 Belly Dance – Online Live Classes (For Adults)
About Belly Dancing-
Belly Dancing, also known as Raqs Sharqi, is an Arabian dance style, which originated in Egypt. It involves upper & lower body isolations,& complex movements of the torso. Belly dance is a non-impact, weight-bearing exercise and is thus suitable for all ages. Many of the moves involve isolations, which improves flexibility of the torso. Belly dance moves are beneficial to the spine, as the full-body undulation moves lengthen and strengthen the entire column of spinal and abdominal muscles in a gentle way.
* Participants will be given individual feedback on their dance recordings.
About the instructor-
Arushi Rawtani founder & artistic director of Feather Feet Dance studio, started dancing at the age of 4. She has learnt from various teachers from India & abroad. She professionalizes in Contemporary & Belly Dance. Fitness is very important in a dancers life. She has also trained in Yoga, aerial yoga & aerobics. She has also represented India in the SMARK international dance festival in Dubai in 2018 & Island Dance Competition In Malinska, Croatia in 2019.
Age: 15+ years
Days: Fridays
Time: 6 pm to 8 pm (IST)
Venue: Online classes on zoom
Fee: Rs 2500 per person (per month consisting of 8 hours)
Participants can gpay to 9900052747 also can contact for any details.
Note: Once you register you will be added to a whatsapp group for ease of communication with the steps to join in.
About Bloom and Grow:
Bloom & Grow facilitates artist-led virtual and offline workshops for individuals and for corporates across the world.
To stay updated with the upcoming sessions, join WhatsApp group with the link https://chat.whatsapp.com/K3j1qNIjqWlBobA2fsKxFd