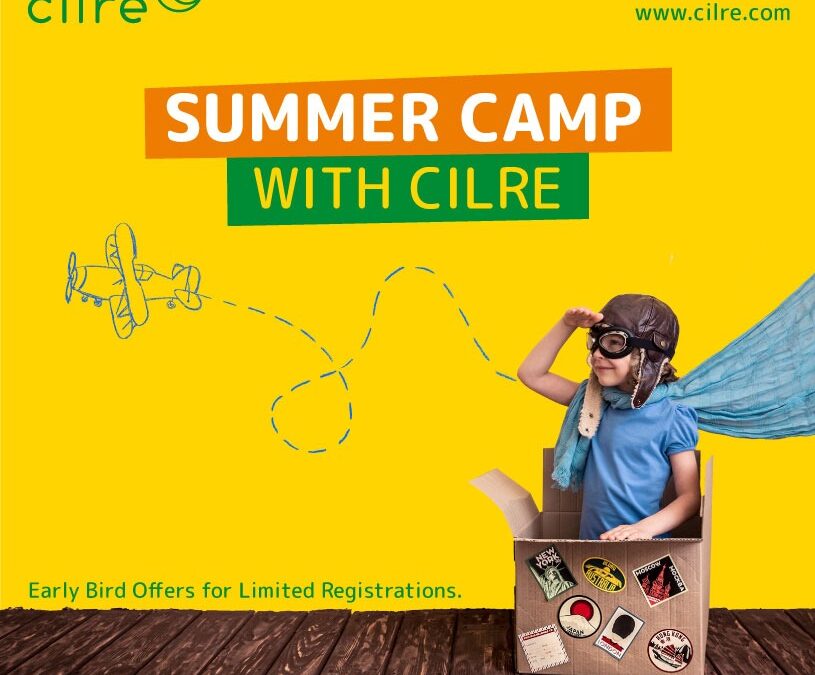 Bloom and Grow weekly Summer camps by Cilre
Make this summer more creative in learning different things , Cilre is conducting 3 weeks of summer weekly workshops at the Studio from 2nd week of April to 4th week of April for kids of age 4-8 years.
Week 1 – The Art Folio workshop is conducted under Art theme
Week 2 – Potterology workshop is conducted under Science theme
Week 3, TheTravel Bug workshop is conducted under Social Awareness theme.
1) Travel Bug- is a workshop that aims to provide an exposure of different parts of the world through simulated experiences. Children will make models, speak in their languages, play games, do crafts, perform role plays that provides them with an understanding of various
countries around the world. This edition of Travel Bug will cover Australia, Egypt, Italy, Hawaii and China.
2) Potterology -The science of Harry Potter! Is the magic in Harry Potter really possible? This workshop explores the magical ideas of invisibility, transformation, human flight, magical potions and pen sieves in a scientific perspective. Children will brainstorm, experiment and conceptualize how they can be a reality. Making bubbling potions, Playing Quidditch and simulating cell division are just a peek into some activities they will be doing.
3) Art Folio- Artfolio is a journey into the folk art across the world. Children will explore the tribal art forms Africa, South America, Japan, Australia & Arabia. They will explore a variety of art forms including paintings, weaving, papier mache, safe stitching and even storytelling.
All the Materials will be given at the Venue
Please contact- 7259280949 for any details about the workshops
The fees for the subscription will be-
Rs 2,500/child for 1 week
Rs 4,500/child for 2 weeks
Rs 6,000/child for 3 weeks
If the child wishes to participate in all 3 or 2 weeks, you could speak with us on 7259280949
Week 1- 8th April to 12th April 2019
Week 2 – 15th April to 19th April
Week 3 – 22nd April to 26th April
Venue- Bloom and Grow, Koramangala