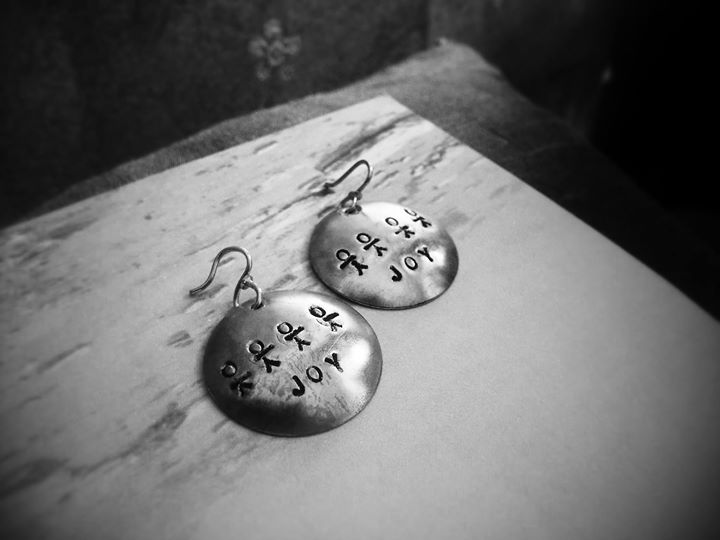 click by pooja kachroo | Feb 10, 2018
http://cinziamazzamakeup.com/?x=quanto-costa-Viagra-generico-online Metalsmithing – This is a workshop for jewelry makers who would like to take their skills to the next level.
source url This will be a project-based workshop. We will be focusing on cutting metal, surface texturing and finishing up.
using finasteride and minoxidol together In 5-6 projects, you will learn
————————————–
How to handle a torch, balling up wire, annealing metal etc.
How to work harden using a hammer.
How to cut metal using shears.
Doming and shaping metal.
Filing/finishing projects, final polishing.
Cold connections – rivets & tabs.
source site You will NOT be learning sawing and soldering in this workshop. All cutting will be done with shears.
http://acrossaday.com/?search=cialis-online-store Materials provided, sheets of metal, copper and brass, beads
A small handheld torch.
Jewellers hammers,
files
Hole makers,
Brass brush for polishing
Date – Sat, 10th Feb & Sun, 11th Feb
Time – 1.30pm-7pm (both days)
Venue – Bloom & Grow
Workshop fees – Rs 7500 inclusive of material and tools provided (Some of the tools used at the workshop will be the instructor)
Please book by paying Rs 1000 in advance; The balance can be paid on the day of the workshop. Please paytm the amount to +91 97315 88004
About Bloom and Grow:
Bloom & Grow facilitates artist-led art & craft workshops in studios and also, conducts art based corporate workshops across India.