Online Kids Drawing and Painting Classes – 9+ years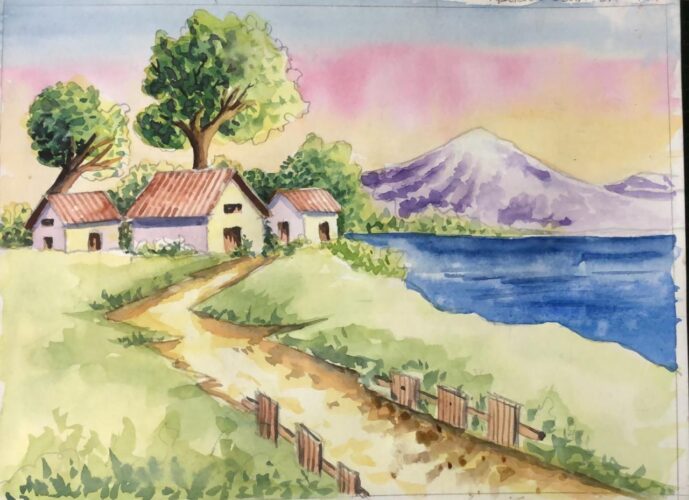 Try a session for FREE
Book a slot and let your child experience one of our classes
Ready to JOIN?
Great! Begin your child's creative journey here.
Batch-1
Tue & Thu : 4pm to 5pm (IST)
Batch-2
Sat & Sun : 5pm to 6pm (IST)
Batch-3
Wed & Fri : 4pm to 5pm (IST)
Twice a Week
(8 in a Month)
A Curated module for older kids to explore various mediums in Art before specialising on any medium of their choice.
Why choose B&G?
Course designed by experienced Art teachers and approved by mums for online learning.
 B&G's experience in teaching Art for over 7 years with experienced teachers of over 15 years.
 Live classes encouraging kids to engage, ask questions and motivate them to improve on their skill.
The live classes happen twice a week for 8 classes a month. Details in the caption above.
The curriculum is designed to cover various concepts and mediums as below –
Sketching techniques like hatching, stippling etc.
Still life drawings from pictures and real life observations
Light and shadows
Landscapes and figures.
Perspective
Different well known artists and their styles and much more.
Mediums – Understanding colour pencils, oil pastels, watercolours, poster colours and their properties.
Different painting techniques of different mediums
Folk art – Indian and outside India 
Basic figure portraits
Composition of artwork
And much more.
Testimonials by parents – https://www.instagram.com/p/CKJdOP4JCAv/
To join a trial session, please register in the form above.
About Bloom and Grow:
Bloom & Grow facilitates artist-led online and offline workshops for individuals and for corporates across the world.