Online Kids Drawing and Painting Classes – 5-8 years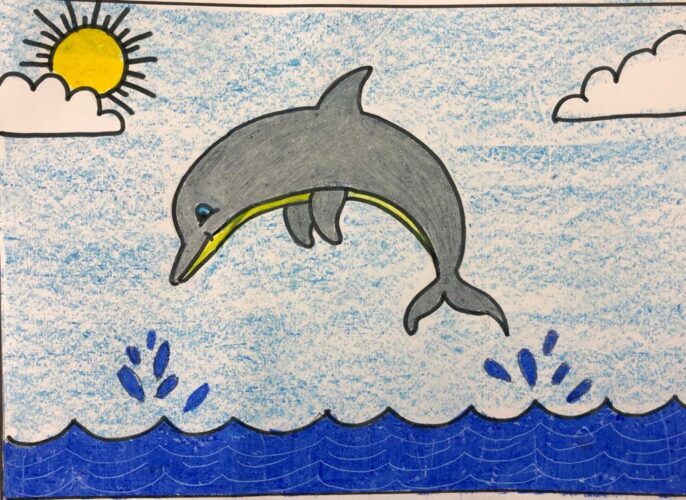 Try a session for FREE
Book a slot and let your child experience one of our classes
Ready to JOIN?
Great! Begin your child's creative journey here.
Batch-1: Wed & Fri
6.00pm to 7.00pm (IST)
Batch-2: Tue & Thu
12.15pm to 1.15pm (IST)
Batch-3: Sat & Sun
5.00pm to 6.00pm (IST)
Batch-4: Tue & Thu
5.30pm to 6.30am (IST)
Twice a Week
(8 in a Month)
Our Drawing and Painting Classes for kids aged 5-8 years are designed specifically for children who are beginning their art journey.
The teaching process used for the classes is kid-tested and will be step-by-step but will leave enough room for your child to bring in her/his own creativity to the projects.
Through unique drawing and painting projects, your child will get introduced to various mediums including but not restricted to color pencils, oil pastels, water colors, pencil work, and poster colors too.
The course curriculum includes Drawing using shapes, numbers, dot paintings, animal and human drawings, Pattern paintings, Resistance paintings.
Children will  learn to understand compositions, proportions, color schemes and many fundamental aspects of creating a simple art work.
Materials Required for the course:
1. Round Paint Brushes
2. Flat Paint Brushes
3. Poster Colors
4. Color Pencils
5. Oil Pastels
Testimonials by parents – – https://www.instagram.com/p/CKJdOP4JCAv/
To join a trial session, please register in the form above.
About Bloom and Grow:
Bloom & Grow facilitates artist-led online and offline workshops for individuals and for corporates across the world. 
Join our whatsapp group for updates on Art Summer Camps and other workshop updates by clicking the link here – https://chat.whatsapp.com/FLjH1Wy9xsWHuy7wiEJgw9