Screen Printing workshop by Lets Ink

SCREEN PRINTING WORKSHOP by LET'S INK
FABRIC & PAPER PRINTING
Learn the complete process of screen printing & print your own t-shirts, saris, bed linens, gift wraps, coasters,gift bags, envelopes, visiting cards & much more.
A 2 day course, on the 12th & 13th of May, 2016, at Bloom & Grow, Koramangala from 10 am to 4 pm.
The course includes:
Meshing the screen
Making the stencil
Photo emulsion process
DIY exposing box
Multi-screen printing
Multi- colour printing
Seamless printing
Printing on fabric
Printing on paper
& much more.
Timing: Jun 2 at 10 AM to Jun 3 at 4 PM
Fee for the course is ₹5,500 which is inclusive of all material & a kit worth ₹2,000 & a life long access to 500+ designs for you to get started.
To Register: https://www.eventshigh.com/detail/Bangalore/da440a1509770f47702a79d3607115e7
Seats get full really fast, kindly book your seats prior to avoid last minute rush!
Block printing and Dyeing with Natural dyes 
Nature is full of colours, colours so beautiful and captivating that men from early times have tried to capture its ephemeral beauty to decorate themselves and their homes as colour seem to speak the very language of the soul.
Art of traditional block printing on to cotton cloth is thought to have existed in India for over 4500 years. Evidence of the Indian craftsman's unsurpassed skill with printed and dyed cotton cloth appears through out the history. They used complex techniques to achieve desired patterns, and they changed from place to place depending on the weather conditions and materials available. Each pattern, motif meant something and spoke of their identity.
The five hour workshop will introduce you to the basics of hand block printing and dyeing using natural materials available around you.It will cover the following :
– Understanding natural dyes and its properties
– Understanding block printing practices in India
– Identifying locally available materials
– Preparing the fabric for dyeing and mordanting
– Practice dyeing using two local materials
– How to extract colours and how to use them as dye and colour paste
– Techniques of block printing, practice printing and printing on scarf to take home
– Post treatment of fabric
You will take home printed scarf and dyed fabric samples along with a ready to start beginner kit.
Timings: Saturday, June 4 at 1:30 PM – 6:30 PM
Fee – Rs 1,800/- including all materials.
To Register: https://www.eventshigh.com/detail/Bangalore/41f9ff7d7665bcc7eb1e4fe626868b69%20-
Artist: Prajna Rajanna of MOTIFS OF THE EARTH
Graphite Realism for beginners
Course Curriculum – NOVICE COURSE
Introduction to basic understanding of fundamentals of drawing
Introduction to basic drawing materials viz.,different kinds of pencils, papers, erasers, smudging tools & their usage
Introduction to Realism – Properties of realism & it's concept ; how to incorporate it in our works
Importance of role of symmetry in the drawing/sketching/painting
How to achieve symmetry in our drawings without much effort
How to draw different shapes with lot of ease
Techniques to draw more easily & realistically
How to draw more effectively
How to perceive different textures & tones in nature & reciprocate with various grades of pencils
How to protect your finished works
Process of learning:
Drawing free hand with strokes like parallel lines, parallel curves, circles, curves etc.,
Drawing various shapes & objects by slicing them into 4 equal parts, initially to attain symmetry
Putting some basic shading & learning blending like spheres, prisms, cubes, cuboids etc.,
Drawing the objects with free hand to attain the actual size
Drawing the objects from photos/print outs (not from other drawings, but from mother nature)
Shading & blending the objects with proper light & dark tones which helps you understand the properties of light on various textures, objects etc.
Drawing the objects by measuring the sizes using pencil.
Now shading &; blending the objects with proper tones
Drawing from real life i.e., real objects are placed in front, where measurement of object is taken AND drawn using pencil
Observation of light effects, shading & blending accordingly & instilling some life into the work.
Who should attend –
– Anyone who'd like to learn the basics of Drawing
– Anyone who has basic experience in drawing and wants to explore the medium of Charcoal
What should you get-
Nothing. However if you would like to bring reference material to draw, you can bring a picture of 1000*900 pixel resolution of still life – Fruits, Mugs, Tumblers, masks, wine glasses etc
Fee – Rs 1,500/- per head. Registrations to be done online
Timings: Sunday, June 5 at 11 AM – 1 PM
To Register: https://www.eventshigh.com/detail/Bangalore/1cfb707137cb63eac73c6f86ec2fe3be
Graphite Realism – Advanced Course
Course Curriculum – ADVANCED COURSE
Portraiture
How to draw impressive & realistic portraits?
Skin textures & tones
Eyes & their properties
Nose & its properties
Various shapes of lips & properties
Drawing different types of hair
Proportions of face & capturing the features
Grid methodology
Gestures of limbs
Drawing various cloth textures
Preserving &; saving the finished piece of work
Still Life
How to create beautiful Still Life works?
How to understand the perspective of the reference
Piece by piece approach
Understanding different light radiating materials
Knowledge on 'Values'
Usage of grades of pencils for different 'Values'
Depth of the still life objects
Free hand measurement of perspectives
And much more……….
Registrations can be done online:https://www.eventshigh.com/detail/Bangalore/bccee12c3530f3904a28544ae2c46d79
Timing: Sunday, 5 June 2016 , 2:00pm
Fee – Rs 3,500/-Rs
Fondant Cupcake Decor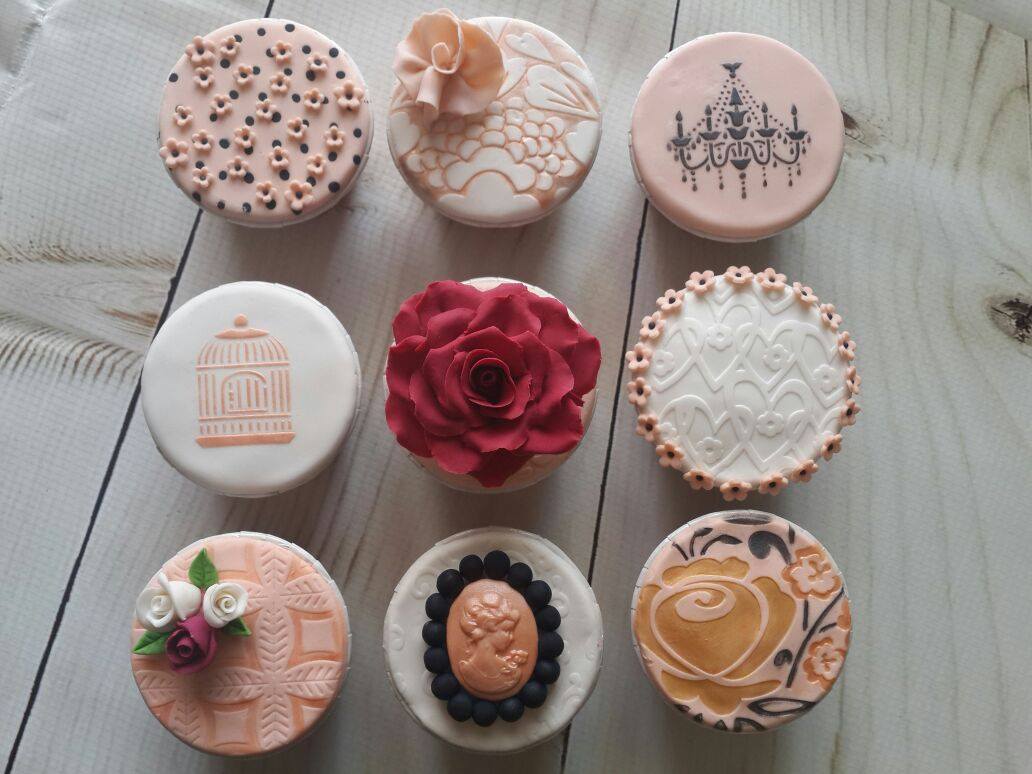 Patisserie passion is conducting a workshop on Fondant Cupcake Decoration.
Take home 8 self decorated cupcakes along with a recipe booklet (cupcake, fondant and butter cream recipe) An interactive session where you will bake and decorate your own cupcakes with Fondant and learn the process of Fondant making.
Eggless cupcake option is available for those who'd like to use it.
Techniques taught :
1) Demo on baking cupcakes and fondat making
2) How to color fondant
3) Covering cupcakes with fondant
4) Using Embossing Folder
5) Using Stencils
6) Color with Lustre dusts
7) Using Moulds
8) Making rose without cutter
9) Making Carnation(made with ready made gumpaste)
10) Making ribbon roses
For registration: https://www.eventshigh.com/detail/Bangalore/083f2629ce1fddfac864427a6112ae28-fondant-workshop
 Timings: Saturday, 11 June 2016 , 11:00am – 5:00pm
On a high with Dye (Shibori with organic dyes)
Kavya will introduce you to organic and natural dyes and teach you al the basics you need to know about Shibori.
Shibori is a Japanese term for methods of dyeing cloth by binding, stitching, folding, twisting, and compressing.
Learn all the techniques of Shibori – Kumo, Nui, Arashi, Itijame and take home samples of each.
Fee – Rs 3,000 per person.
Registrations: https://www.eventshigh.com/detail/Bangalore/3cc33eb54d1a23ccaeb2b558610143dd
Timings: Sunday, 12 June 2016 , 11:00am
3D Mural Art with Muralguru Bharat Rawal
Sospeso workshop
Sospeso workshop by Payal Kedia from Soul Craft
The workshop includes –
– Paper veil technique
– 6 tea coasters
– 1 photo frame
– Sospeso sheets
– Embossing tools(two wooden tools)
– Embossing pad
– Basic essentials like paint,scissors etc
You need to bring is waste cloth and waste cup to hold water.
Date – June 18th, 2016
Fee Rs 3,500/- per head. Take away kit included.
Registration online.
Terracotta Jewelry making by Lámour

Creating a piece of adornment is satisfying to the very soul of a woman who'd like to adorn a being with yet another layer of beauty. This craft form unleashes your creativity as there are no limitations to the work you create with the medium of clay.
As Oscar Wilde said "You can either be a work of art or wear a work of art". This is for those who believe they can create jewellery that will touch the core or the very essence of being a woman.
The 2 day exhaustive workshop by Lámour will include –
Filteraion of clay
Designs
* 10 types of beads
* 8 types of pendants
* 8 types of earings including jhumkas
Home baking – Black and orange
Painting
Finishing
Fees – Rs 3,500/- (inclusive of materials)
Register online: https://www.eventshigh.com/detail/Bangalore/5ff44c32b233e637f5080ded61c08722
Timings: Friday, 10 June 2016 , 10:30am – 4:00pm
360 wellness festival workshops at UB City
B&G is at the 360 wellness festival and has developed customised experiential activities for you to have a hands-on experience of the activity within a span of an hour.
The activities are as follows –
1. An introduction to Zentangling by certified Zentangle instructor – Mr Dilip Patel – 11am to 12pm
2. Make a mini dreamcatcher with Hemangini – 3pmto4pm
3. Natural dyeing with Apparel designer Kavya Aradhya –
4pm – 5pm (Understanding of different natural dyes and dyeing a swatch with a colour of your choice. Total activity time -15-20minutes )
4. Yoga for kids with Nivi (FREE)
The first 3 activities will need prior registrations. Register on https://www.eventshigh.com/detail/Bangalore/97720cd166d35726f9cba4f1d6b2d31a
*Entrance fee not included in the workshop fee
Chalkboard Typography workshop
Ah! If you don't feel like a school kid already with your best handwriting on that chalkboard, we'll get that feeling refreshed for you.

Learn to use chalkboard paint and make your own board.
Learn chalkboard typography (not just admire them @ your fav. restaurant)
Nandita Dhindsa is a professional illustrator and does Calligraphy, typography, portraits and Wall Art. She is passionate in making Art simpler for everyone and loves to meet and interact with learners. She is a talented artist and has displayed her wall art at prominent places in the city and abroad.Fee – Rs 1,000/- only. Timings- 2.30pm – 6.30pm
Timings: Saturday, 19 March 2016 , 3:30pm

To register, please pay through events high: https://www.eventshigh.com/detail/Bangalore/4e809648c45d807c8d3277f521d93648-chalkboard-typography-workshopCome in and relax. You'd be thrilled with all the creative vibes it leaves you with.