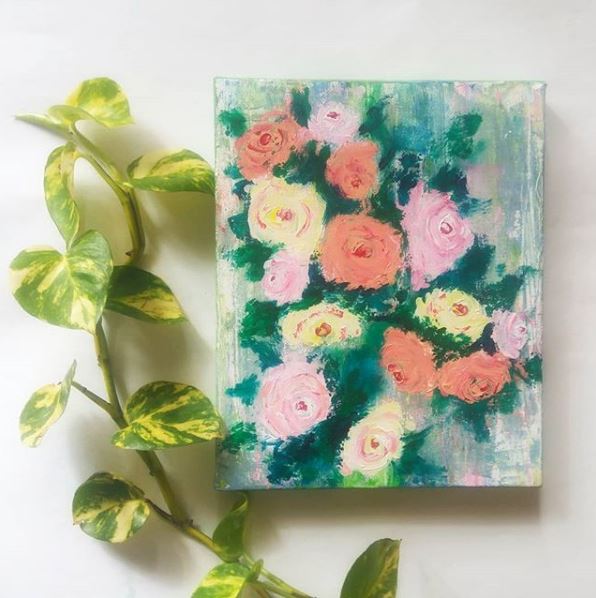 Knife Painting Workshop – Make Abstract Roses (Beginner Painting workshop in Bangalore)
Join us this Saturday morning for an engaging Knife Painting workshop and make Abstract Roses Painting.
Let's get together to create a magical world filled with colors and roses. Learn to paint abstract roses using a palette knife. You will also learn a little about blending colours and using the dry-brushing technique.
Everything you need will be provided at the workshop – This includes:
At the end of two hours, you get to take home a beautiful piece of floral art that is entirely your own. Hang it up, admire it, and tell your friends all about it.
A 12×12 piece of art that you create during the workshop
Day & Date: Saturday, 21st July
Fee: Rs 1350 (includes all material and taxes)
Venue: Boom and Grow, Koramangala