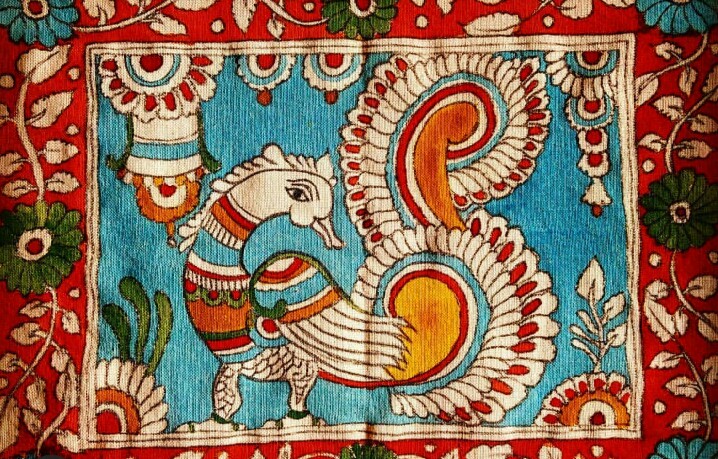 Kalamkari – Traditional Art workshop for Beginners in Bangalore
Hey peps! Are you ready to explore the traditional art of Andhra ?If yes, then join us on August 4th for the KALAMKARI workshop on how to paint KALAMKARI motifs and colour palette of one of the most beautiful traditional art.
It is a traditional fabric art of Andhra Pradesh which is famous for the colours, patterns and workmanship!
They earlier worked with natural dyes that add more beauty to the art.
1. Understanding KALAMKARI and its origin.
2. Understanding on how to work on original KALAMKARI.
3. Understanding the colour scheme of KALAMKARI and how it is different from other artforms.
4. Practising few KALAMKARI floral motifs and designs with fabric colours
5. Working on a KALAMKARI painting as a final product.
ARTIST – Megha Menon (https://www.instagram.com/p/Bu3pVyFAxXi/?igshid=1e02wtkgz9x38)
All the required materials for the workshop will be provided at the venue!
Take Away – You will be taking home a A4 size KALAMKARI painting which will be on fabric.
( The painted piece can later be stitched to small purse or a pouch or framed as is. )
Time – 2:30 pm to 6:30 pm
Fee – Rs 1800 per person ( inclusive of all materials)
Booking fee –Rs 500 ( Balance amount of Rs 1300 to be paid at the venue)
Venue – Bloom and Grow, Koramangala
About Bloom and Grow:
Bloom & Grow facilitates artist-led art & craft workshops in studios and also, conducts art based corporate workshops across India.