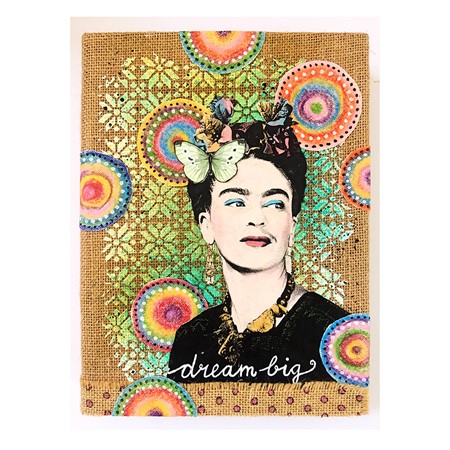 Mixed Media Journal with Image Transfer Techniques by Birgit Koopsen
Bloom & Grow is excited to collaborate with Itsy Bitsy to present 12 Masterclasses as a part of the Itsy bitsy's Creativity Carnival on the 7th, 8th and 9th of December in Bangalore.
Artist of the Masterclass – Birgit Koopsen , a renowned artist from Netherlands.
Join her workshop which involves acrylic painted image transfer on canvas to go on the cover of a beautiful mixed media journal.
In this workshop, you will learn –
1. Variety of mixed media products to embellish Little Birdie's Mixed Media Journal cover.
2. Use of texture paste, alcohol spray and oil pastels to create colorful circles.
3. Use of chalk paints, metallic paints, decoupage napkin, acrylic markers, mediums, textures and stencil.
1. Mixed Media Eco Journal with a colourful cover page for you to fill later or gift!
2. Each participant will receive a certificate from team Itsy Bitsy.
Time – 2:30 am to 6:00 pm
Venue – Shankaraa Foundation, Kanakapura Road, Bangalore
Fee – Rs 2499 per head ( Including all materials and taxes )
Book tickets @15% Discount (Rs 2125 per head)
You also get 3 entry tickets free with 1 masterclass ticket.
1. All materials for the workshop will be provided by Team Itsy Bitsy at the venue.
2. Please reach the venue 30 minutes before the masterclass starts.