Bottle cutting and upcycling into a lamp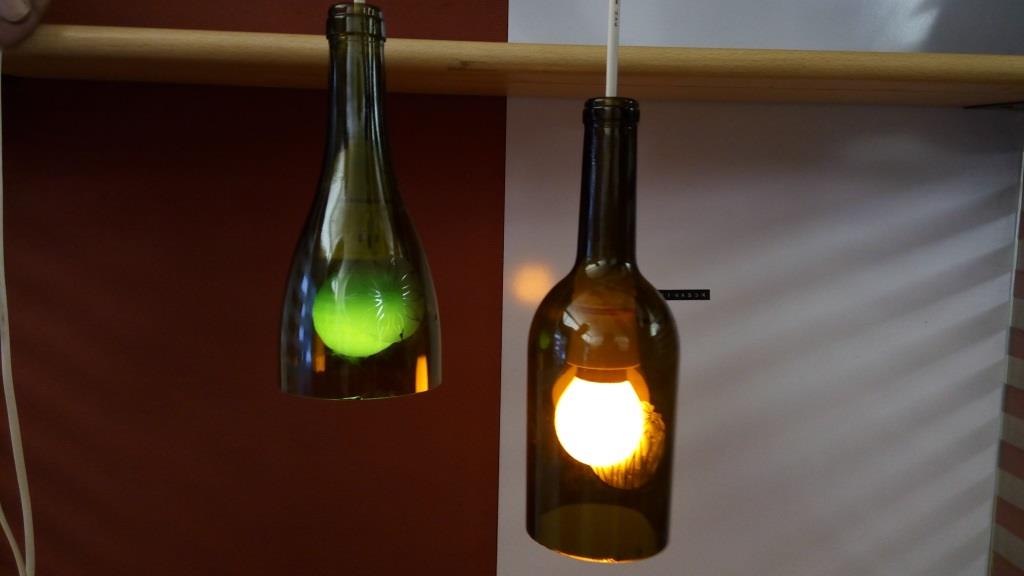 What will we do : Upcycling/Recycling glass bottle i.e we will turn an old neglected glass bottle into a beautiful lamp that can adorn your home.
How will we do it: In the workshop you will learn the art of bottle cutting, glass etching and electrical How-To.
Cutting a glass bottle is equally easy and difficult at the same time. We will score and stress the bottle and also share tips and tricks on how to achieve that perfect smooth finish.
Glass Etching is a chemical reaction between etching cream and the glass surface. Etching produces frosty looking glass that will last forever. Not only it will be a craft lesson you will get to learn science (just kidding)
Using Electrical fixtures you will finally complete your lamp.
What to bring: Your creative bent of mind … AND you need to bring a glass bottle e.g. wine bottle will do.And don't worry bring more than 1 bottle if you wish to – Preferable to bring many bottles to cut because as with any craft, art of bottle cutting you can master with practice as much as possible.
Date – July 2nd, 2016. Timings – 10am to 1.30 pm
Charges: Rs 1,500 per person
Registration online
Balloon & Ribbon Printing by Lets Ink
Date – July 2nd, 2016
Timings – 3.30pm to 5.30pm
Fee – Rs 1,250/-
Register with 9845520213
Gold leaf Decoupage Gilding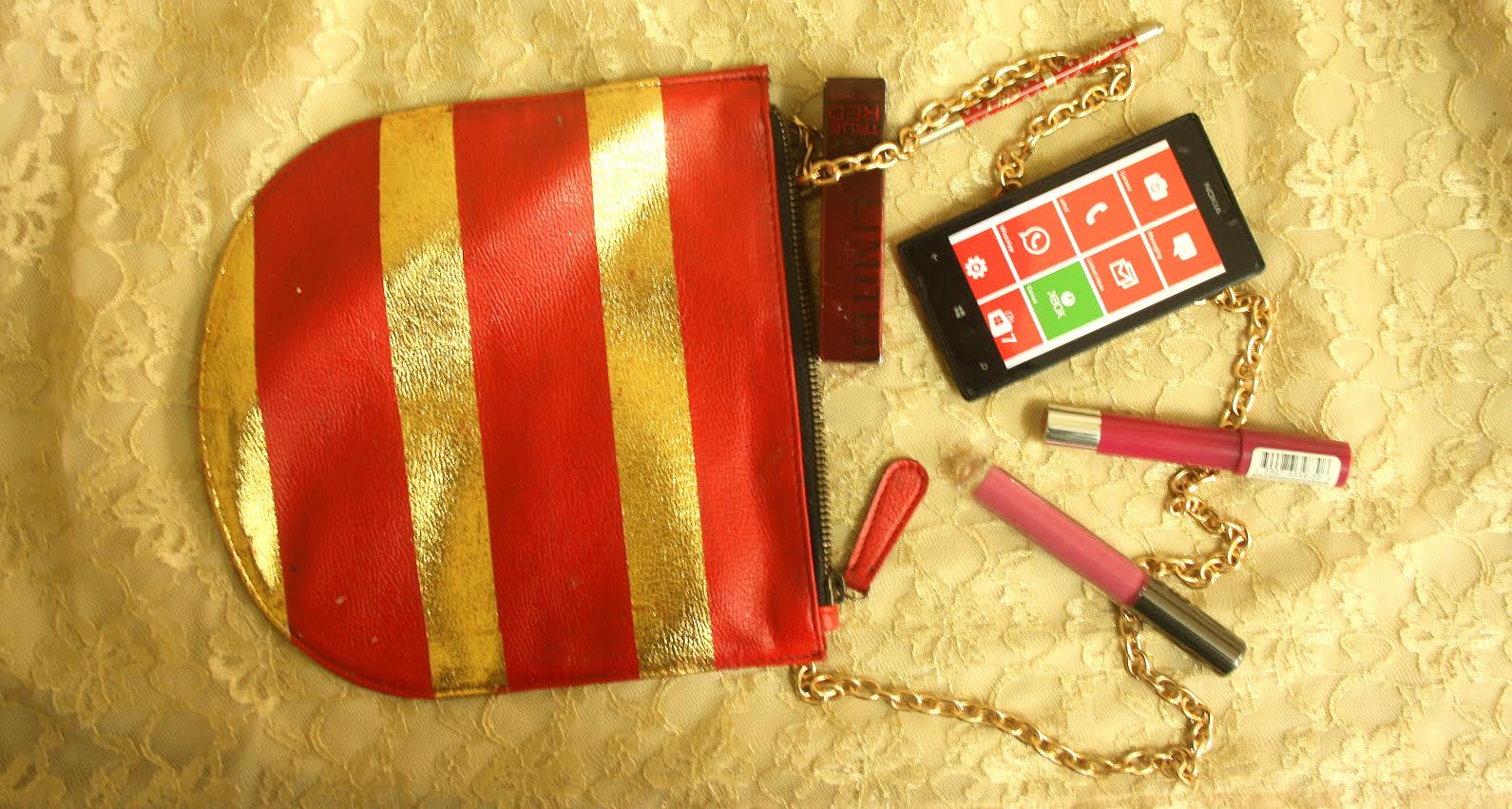 Gold Leaf Decoupage/Gilding
What is a Gold leaf : Gold leaf is gold that has been hammered into thin sheets by beating and is used for gilding(used in architecture and Tanjore Paintings). Gold leaf traditionally used on decoration of art, picture frames, mixed media, small objects and paper art.
What will you learn:
What is Gold leaf?
How to use it ?
How to use Gold leaf on different surfaces?
What all can be done by gilding technique?
How and where to source it?
PS – Experience in decoupage is not mandatory for this workshop
How will we do it: You will be given following materials for the workshop
– Gold Leaves
– A PU leather bag with texture
– Medium
– Brushes
– Painter's tape
– scissors
– stencil sheet
– Instruction sheet
– pencil etc
In addition you will take home Hobby in a Box DIY Gold leaf kit including
– Gold leaf sheets
– MDF coasters
– Medium
– Brush
– stencil sheet
– Instruction sheet
What to bring: NOTHING (you will get brush, pencil, handbag, mod podge, gold leaf everything at the venue so just relax and create your masterpiece )
Conducted by Manveen Kaur
Date – July 3rd, 2016. Timings – 2pm – 6pm
Charges: Rs 3,000 per person
Register online
Saree tassels and Kuchu – Advanced workshop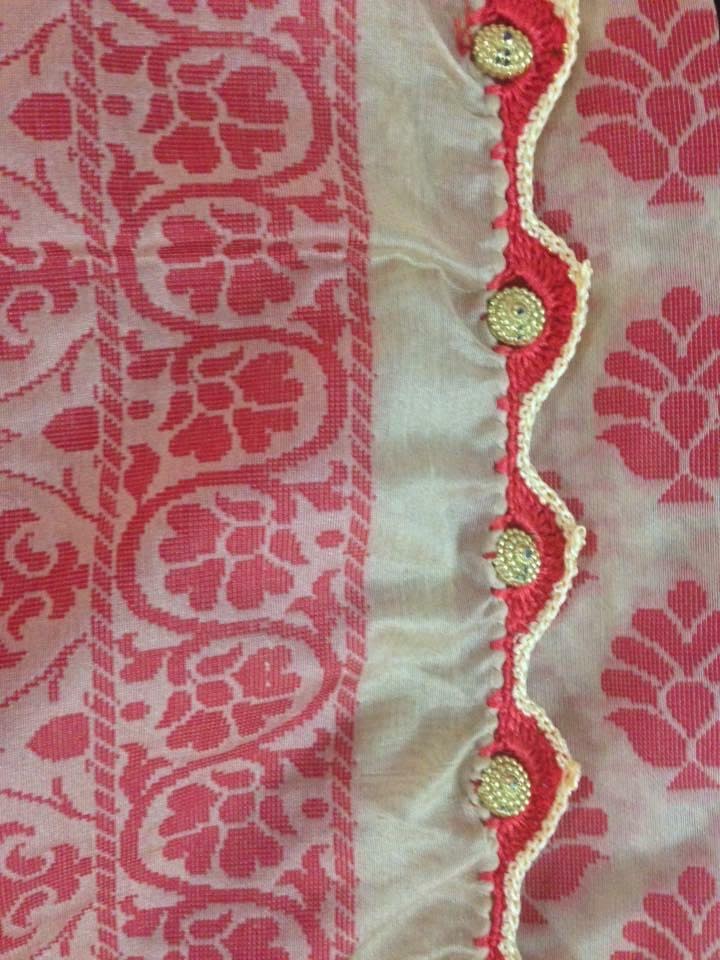 A workshop on Saree Tassels with Crochet – Advanced level by Sreepoornima
Timings – 10.00am to 2.00pm on 4th and 5th of July, 2016
Fee – Rs1,500 for 2 days
Register with [email protected]
4 month Art classes by Studio Chavi
In the Four month course, you will learn-
Drawing skills: Pencil, Pen and Ink, Pastels & Charcoal
Painting skills: Watercolour, Acrylic, Gouache
Artisitic techniques: Glazing, Masking, texture, Drybrush & more
Art history: Indian & world art history
Art therapy: Self potrait, expressing feeling and emotions with paint.
Trainer – Priyankaa Agarwal from Studio Chavi is a graduate from the San Fransisco Art institute and has an experience of over 13 years. Along with art courses, Priyanka has exhibited her work in various art institutes nationally and internationally.
Date – July 4th, 2016 onwards.
Every Monday and Wednesday.
Batch 1 – 10am – 11am
Batch 2 – 11am – 12pm
Venue – B&G, Koramangala
Fee – Rs 2,000/- per month
Who can attend: Anyone who has been wanting to do a short term course to understand the basics of Fine Art, in pursuit of a hobby or even otherwise to understand the nuances of art.
Join us to explore a world of imagination, the world of Art.
Register online
Crafty beavers craft program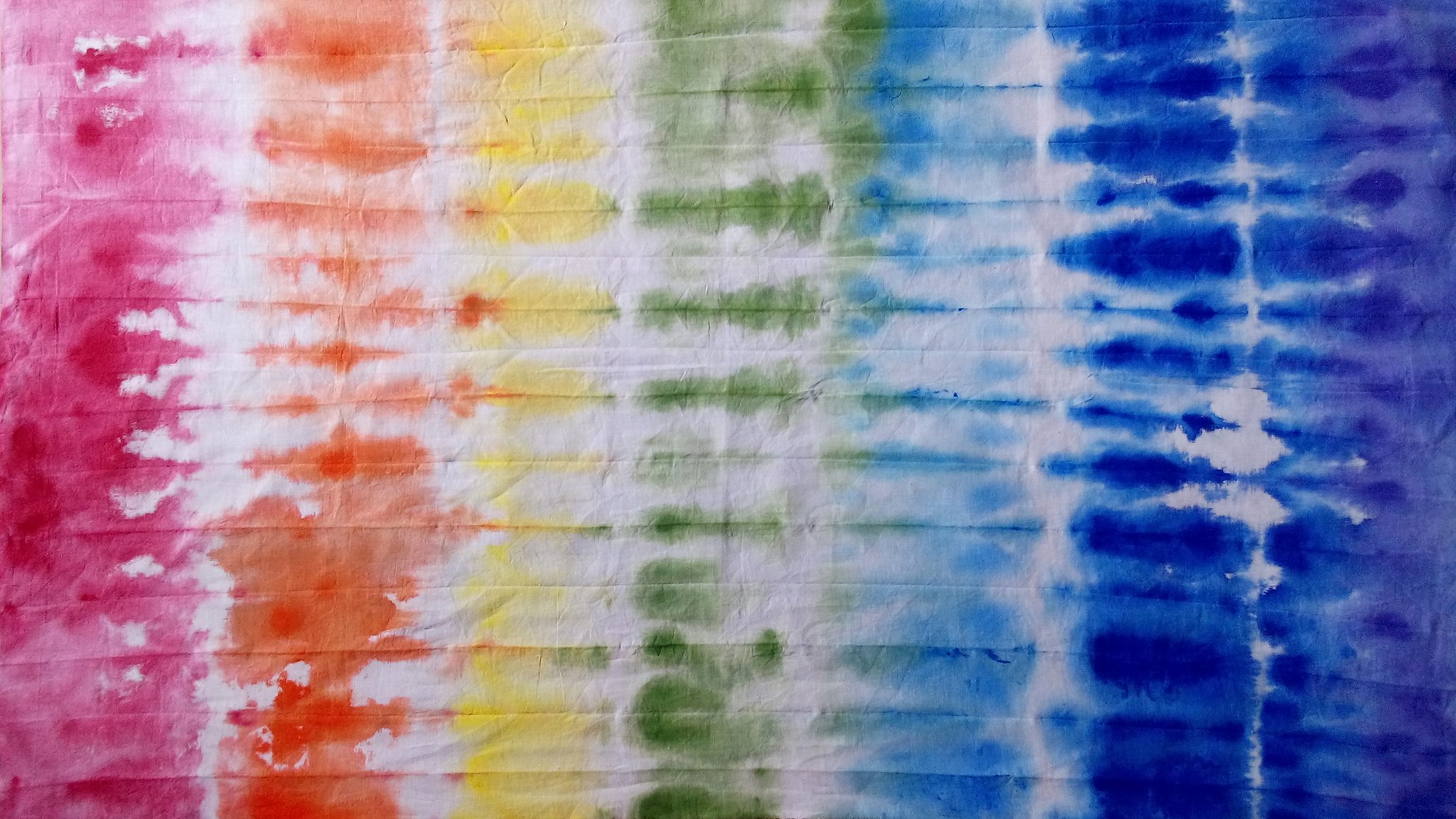 Days – July 6, 7, 8, 11, 12.
Day 1: APPLIQUE WORK AND BLOCK PRINTING
The session will start with block printing on fabrics. Once the block printing is done, the printed fabrics will be used for appliqué work on jute bags/folders
A glass painted set will be worked on where each person will design one of the following- Tray, coasters, tissue holder
Few tips and tricks on acrylic painting, Completion of key chains, gift wrapping paper and fridge magnet
Bookmarks, gift cards, gift envelopes
Register – [email protected]
Timings: 10AM to12pm
Air-dry-Clay figurine workshop
Come join Aaryam for a Fairytale Adventure…
Hand-mould adorable Disney princesses out of air dry clay.
To carve and shape face, dress, hair from fast drying clay.
to bring cuteness in the facial expressions. How to simplify characters, 3D perspective of human figures.
All material will be provided ( include coloured air dry clay and tools)
All skill levels can join in.
Fee- Rs 500/- (Introductory price only)
Register – http://allevents.in/bangalore/make-and-take-clay-art-disney-princess/1765192970431625
A detail workshop will follow on 9th and 10th July 2016 for those to learn in detail. Workshop conducted by: Nirali shah, director of Aaryam art academy.
Mixed Media Altered Frame by Shilpa Nagaonkar
Create beautiful Photo Frame with lots of mixed media art supplies and mediums.
-Hands on experience with expert
-Will be using lots of inks, texture, stamps, stencils and embellishments
-Take home beautifully decorated 6*8″ MDF phot frame.
-Learn techniques to create your own mixed media piece
-All skill levels can join in.
Venue: Bloom and Grow Studio, Koramangala, Bangalore
2 Scissors- 1small and 1 big,
Tissue paper pack for cleaning.
Craft heat tool or hair dryer (must've)
Synthetic brushes – (Any one that you have)
flat brushes size 8 and 11,
Other materials will be provided
For Registration contact: 08105075376/ 07259280949
Tickets – http://allevents.in/bangalore/mixed-media-altered-frame-with-shilpa-nagaonkar/1116611721695390
Pre- registration is a must
Dream a dream with Dreamcatchers
Content of the workshop –
A short introduction to Dreamcatchers
– Meaning, origin, materials that are/were used, patterns and mandalas and placement of dream catchers
Age group – 10 years plus
Timings: July 9th 3.30PM-6.30PM 
Dreamcatcher kit will include the following:-
We learn to weave a dreamcatcher by listening to beautiful meditative music and feel the essence of making a dream catcher.
About the trainer and her brand :-
Arteisch is the name of my brand. I started making dreamcatchers in 2013 along with painting. I explored different patterns, shapes, sizes, colours, etc. I always believe that travelling can be so inspirational, hence a lot of my work is related to cultures, especially Africa where I lived there for 7 years.I'm hoping to spread as much creativity as possible by meeting and sharing my skills with people. My page – https://www.facebook.com/arteisch/?fref=ts
Register with Eventshigh/Allevents/Explara
Soutache Jewelry workshop
Soutache is an ancient menthod of jewelry making originated in France that involved meditative braiding in decorative patterns to make interesting accessories.
For the first time in Bangalore, L'amour will be conducting the Soutache workshop at B&G.
TheFairy garden
basic session will teach you 5 varieties of earings and 1 bracelet technique. You will take home a starter tool kit and all your jewelry.
Timings: July 10th 11AM-5PM
Register online
Fairy Garden workshop
A Fairy Garden is a miniature garden complete with structures and actual living plants. It is designed to give your green thumb a place to tend year-round and to lure fairies and with them, good luck, to your home. It's a tiny space created and tended with love. The design and components are limited only by your imagination.
It can be placed indoor n outdoor to enchance the beauty of the space.
Allevents – http://allevents.in/bangalore/fairy-garden-workshop-by-terrario/301302356924383
https://www.eventshigh.com/detail/Bangalore/6c9fcbabf119a79d62675c5fb21b4fa9
Screen printing workshop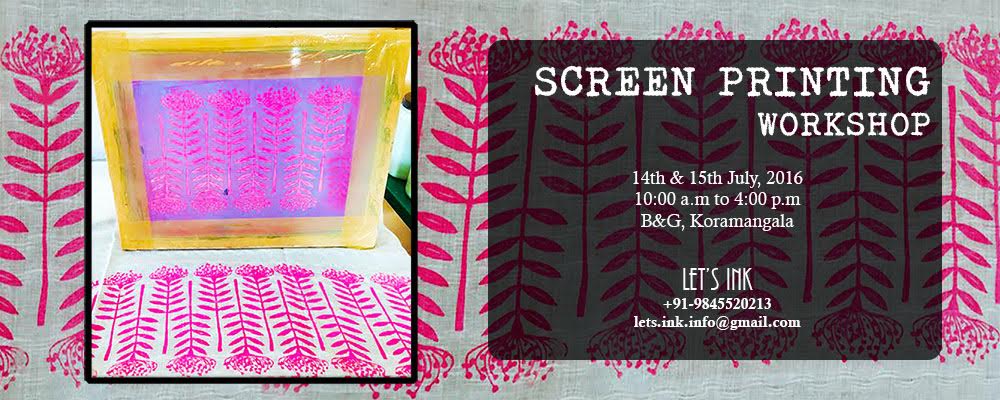 SCREEN PRINTING WORKSHOP by LET'S INK
FABRIC & PAPER PRINTING
Learn the complete process of screen printing & print your own t-shirts, saris, bed linens, gift wraps, coasters,gift bags, envelopes, visiting cards & much more.
Timings: Jul 14th & 15th  from 10 am to 4 pm.
The course includes:
Meshing the screen
Making t
he stencil
Photo emulsion process
DIY exposing box
Multi-screen printing
Multi- colour printing
Seamless printing
Printing on fabric
Printing on paper
& much more.

Fee for the course is ₹5,500 which is inclusive of all material & a kit worth ₹2,000 & a life long access to 500+ designs for you to get started.
To Register call – 9845520213
Natural Soapmaking and body essentials workshop
This workshop helps you to learn the art of making handcrafted natural body bars, Bath salts, Scrubs, Aroma therapy blends, Body butter and more.
This would also help you to setup a small scale business with high revenue.
You would learn :
Cold Process Soaps with Infusions
Hot Process Soaps
Textured soaps
Relaxing Body Bars
Goat Milk Soaps, Glycerin soaps
Activated Carbon Bars for Acne
Mocha Vanilla Bars
scrubby Bars
Kids Fav Bars
Aroma Theraphy Bars
Aroma Therapy Formulation and Blends
Gentle Body and Face Scrub
Relaxing and Rejuvenating Bath salts
Relaxing Body Butter and More….
Take back all the samples that you create along with a recipe handout. Lunch and snacks will be provided.
Cost : Rs 5,500/- (inclusive of everything)
Timings: July 23 at 11AM-5PM
Pre-registration required-https://www.eventshigh.com/detail/Bangalore/563ec06eacaf4359185f18dddf534bbb-soap-making-workshop-by-howaboutwee
Vegan Fondant cupcake decor
Basic Fondant Cupcake Deco. Classes
Please find the details for the cupcake class
Time : July 24th at 10:00 am -5:00 pm
Rate : 3,500/-
Techniques taught :
1) Demo on making of veg fondant .
2) Demo on how to make eggless cupcakes(recipe for cupcakes with eggs will be provided in the recipe booklet)
3) How to color fondant
4) Covering cupcakes with fondant
5) Using Embossing Folder
6) Using Stencils
7) Color with Lustre dusts
8) Using Moulds
9) Making rose without cutter
10) Making Carnation(made with ready made gumpaste)
11) Making ribbon roses
Take home 8 self decorated cupcakes Recipe booklet (cupcake , fondant and buttercream recipe)
Tickets –
Eventshigh – https://www.eventshigh.com/detail/Bangalore/89b25f29e2de087edb8223a3627736bb
Allevents – http://allevents.in/bangalore/vegan-fondant-cupcake-decor/1089618954432837
Mixed media on 2 different mediums – MDF and Canvas
Altered box with Mixed Media
Turn regular mdf box into beautifully decorated gift box
Date- 26th July
Time- 9.30am to 12.30pm
Venue: Bloom and Grow Studio, Koramangala, Bangalore
Fees- Rs.1500/-
Mixed Media Canvas
Date-26th July  from 1.30pm to 4pm
Venue: Bloom and Grow Studio, Koramangala, Bangalore
Fees- Rs. 2,000/-

You can choose to attend either of them or both of them and pay accordingly.
Features of Workshop-
Hands on experience with different kinds of art mediums
Learn in detail about stenciling, stamping, texturing, layering in mixed media art work.
Learn variety of techniques
Material for the project will be provided at venue
Take home your beautifully decorated Hexagon box (Size 4″x3.5″x2.5″ )
and Artsy Canvas
You will need to bring-
2 Scissors- 1small and 1 big,
Tissue paper pack for cleaning.
Empty Colour palette
Craft heat tool or hair dryer (must've)
Synthetic brushes – flat brushes size 8 and 11, round brush size 8, plus which you have with you
pot/cup to hold water
Waste cloth
For Registration contact- 8105075375/ 07259280949 or pay online.
Crowdfunding 101 for Startups & Entrepreneurs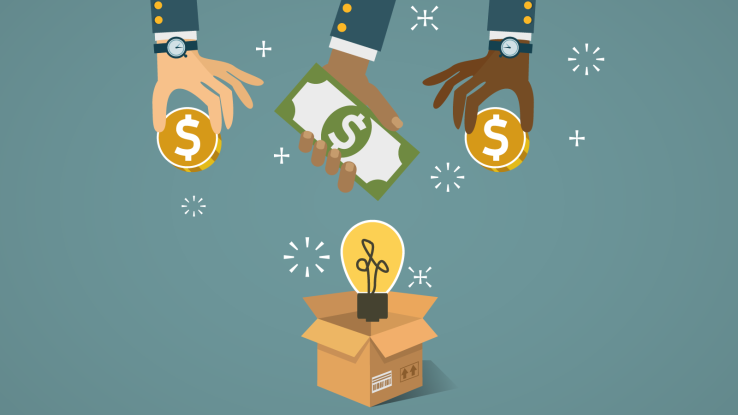 DETAILS:
Want to start your own business or have a great idea for tomorrow?s next million-dollar invention? Congratulations ? crowdfunding gives you the power to bring entire businesses and better widgets to life overnight. But what is crowdfunding exactly, how does it compare to crowdsourcing, and (more importantly) how can you use it to provide venture capital for any project or startup?
The good news for aspiring inventors and startups: With the right project and assets to convey your vision to potential backers, and a detailed understanding of how to engage with today?s audiences, anyone can make their dreams a reality. Better yet, you too can participate in
this exciting new means of funding, and launch nearly any promising new project or business. Ready to dive in headfirst and begin raising attention and capital for your latest and greatest ideas? Let?s begin by taking a deeper look at what crowdfunding means, and how exactly the
field works.
This is an intensive workshop which will provide an overview of Crowdfunding, how to go about creating Crowdfunding campaigns, & more importantly how to convince your potential investors of the value proposition to them & your target customers. It will also discuss plenty of real world examples of successful & un-successful (failed) Crowdfunding campaigns & a few tricks to crack the best deal possible.
Agenda is listed below:
Introduction
Latest trends in Crowd funding
What is Crowdfunding?
Popular Crowdfunding platforms in India: Wishberry & Indiegogo
Crowdfunding Pros/Cons
Comparison to traditional Investments like Angel/Venture Capital
Preparing for your Crowdfunding adventure
Sample rewards
Timings: Wednesday, July 27 at 6 PM – 9 PM
Find tickets: https://www.eventshigh.com/detail/Bangalore/1da81b073875557cb233d757d6458cd4
Silk thread Jewelry Making Workshop
Creating a piece of adornment is satisfying to the very soul of a woman who'd like to adorn a being with yet another layer of beauty. This craft form unleashes your creativity as there are no limitations to the work you create with the medium of clay.
As Oscar Wilde said "You can either be a work of art or wear a work of art". This is for those who believe they can create jewellery that will touch the core or the very essence of being a woman.
The 2 day exhaustive workshop by Lámour will include making of SILK thread bangles, necklaces, jhumkas, bracelets and finger rings.
Dates – 30th July and 31st July 2016
Timings – 9.30am to 2.30pm
Fees – Rs 3500/- (inclusive of materials)
Call 8861738438/ +917259280949 to confirm.
Register-
Eventshigh – https://www.eventshigh.com/detail/Bangalore/d4692c9d8da76364d8896b8f621b4bfb
Allevents – http://allevents.in/bangalore/silk-thread-jewelry-making-workshop/1722258907991428
Crafters' Destash Sale
Sell your unused or used craft supplies or give away defective pieces at the Crafters Destash sale.
The aim of this market is to destash items that crafters do not need in an effort to recycle and reuse.
Items will include – Yarn, papers, embellishments, stamps, inks and more
Saturday, July 30 at 11am -1.30pm
Miniature paper craft models
Learn to make Miniature craft models out of Paper, specially to enhance their creativity & designing skills.
Features of Workshop: Learn to make basic models, fast track course in 3 hours, which includes:
1) Basic Paper crafted Aero Model (Fighter plane)
2) Wind Surfing boat
3) Hot Air Balloon
4) Paper tooth pick glider or Hang glider Kite

This is a unique & new form of contemporary craft designing beyond origami.
About the artist:
Bishojeet Paul started making miniature models out of paper during his school days. He was featured on various tv shows like, BBC Wheels India 1999. Star News, Ndtv, etc, currently holding "LIMCA BOOK OF RECORDS" for making miniature cars bike and aero models out of recycled paper.
All Material will be provided; you can take home your beautiful hand crafted models.
Age – 8 plus years
Course Fee: 500/-
For Registration – https://www.eventshigh.com/detail/Bangalore/b2b7df3893f39a8057360f3062882838