3D Paper Mosaic (Online workshop)
October 28, 2017 | 3:00 pm

-

October 29, 2017 | 6:00 pm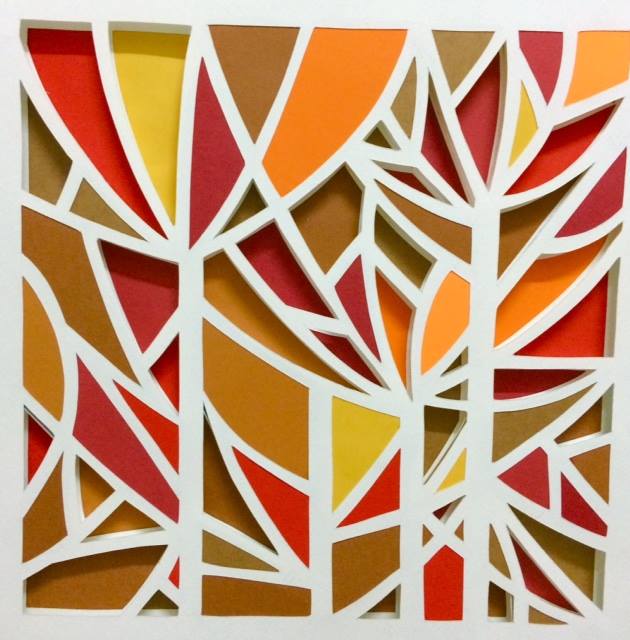 Join us for a LIVE Online 3D Paper Mosaic Workshop!
Because when Life gives you colours, make colourful mosaics!
A Brief About the Workshop: 3 Dimensional Paper Cut Artwork
Details About the Workshop:
The paper mosaic project is a technique of paper cutting making it three-dimensional by adding height and depth to enable a beautiful interplay of light and shadows.
Age Group:
14+ years
Skill Level:
Beginner
Class Schedule:
October 28,29, 2017. Timings – 3pm – 6pm (IST)
Materials Required:
All materials will be shipped. Materials that will be provided: Pre-defined pattern.
An internet connection of at least 1MBPS speed with a UPS backup for the computer in case of a power cut.
Takeaway from the session:
In this course, you will be making a 10'x10′ 3D paper mosaic.
Artist's Profile:
Ritu Gera is an artist in a very unique field of "paper cutting". Her interest in paper cutting started out as a hobby for her few years back but with passion and dedication, she has nurtured it into a successful career.
Ritu is a skilled painter in water and oil, a quilling artist as par excellence. She is open to new ideas and likes to take on new challenges, loves experimenting and combining multiple mediums, saying it keeps her upbeat and fresh.
Not only does she makes great pieces of work from a "mundane" activity like cutting paper but she also enjoys teaching children and adults. Her patience and willingness to share and expand her work she is loved is why she is by all children and fellow crafters.
Read the rest of the interview with the artist here: http://www.hobbymela.com/ritu-gera-an-artist-with-a-flair/
Related Courses: Quilling, Paper cutting, Paper cut portraits
FAQ's-
How does it work?
After you register by making a payment, you will receive an email from us that will guide you on how to enter a live workshop room. You can view the workshop from the convenience of your home and complete your artwork as the workshop goes along. You will need your kit before you enter the live workshop room and since it may take up to 10 days for the art materials to reach you via shipping, please register ahead in order to receive your kit before class begins!
Price – 3,000Rs
Do you have more questions?
Email us: bngblr@gmail.com