Silk Ribbon embroidery on Bags
June 18, 2017 | 10:00 am

-

2:00 pm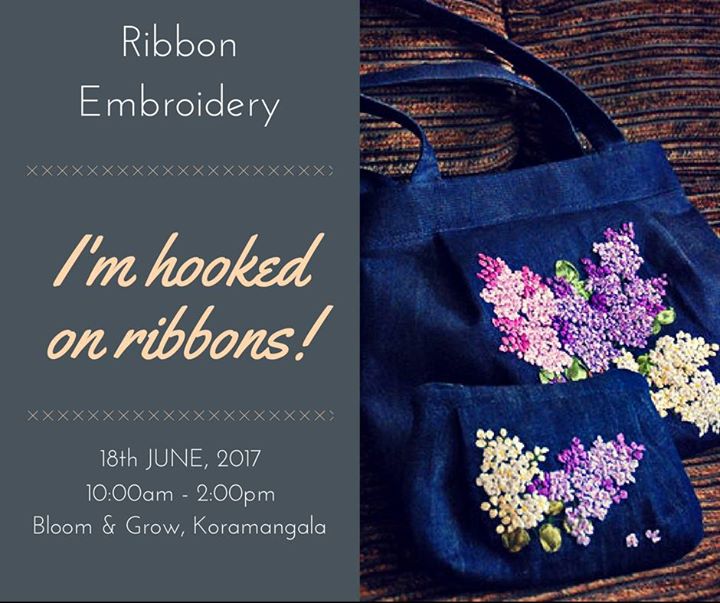 Silk Ribbon embroidery on Bags
Learn a romantic art form – Silk Ribbon Embroidery, to create beautiful floral motifs, decorative stitch patterns and accessories.
With simple stitches and a satisfying process, even a novice embroiderer can create elegant floral arrangements and beautiful patterns.
In this workshop, you'll learn how to make a simple, functional and elegant sling bag, and how to customise it using Ribbon Embroidery to reflect your style and creativity.
Further, you'll understand basics of ribbon embroidery, and will be able accessorize tops, hand kerchiefs, pendants, chokers etc.
Best of all, you will take home a beautiful sling bag and equipment used to make it.
Date – 18 June 2017
Fees: Rs.2,449/-
Venue: Bloom & Grow
Time: 10:00am-2:00pm
Register: bloomandgrow.in
Pre registration is mandatory! Please confirm your participation by paying in advance.
For queries please contact +91-9844814482