The She Sessions: Kasuti Placemat Workshop(Bangalore)
February 2 | 3:00 pm

-

5:00 pm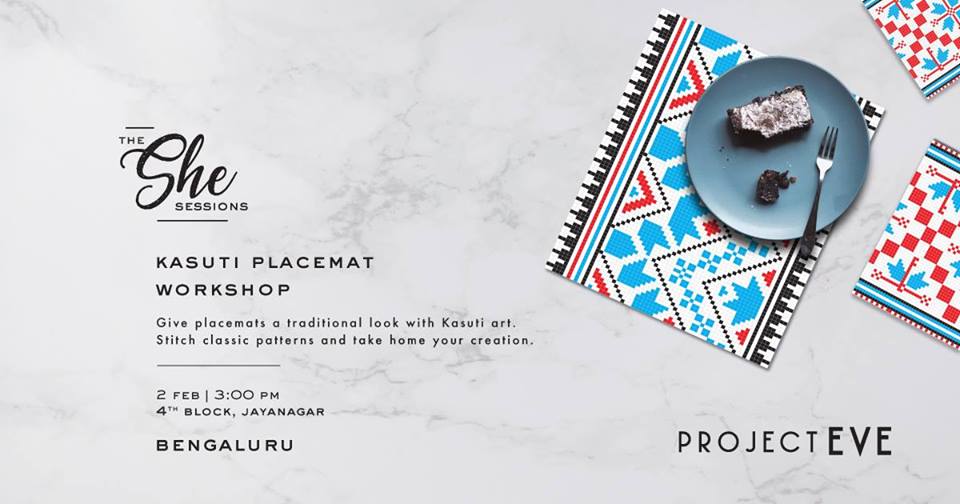 Start the month on a colorful note. Learn how to stitch elegant Kasuti embroidery on placemats with our talented Eve, Priya. Get acquainted with the history of the artform and stitch two types of patterns on a placemat to take home. Eves, it's time to brush up on your art and your history!
Sounds good? Book your spot now: https://docs.google.com/forms/d/1Z8ofUEoGm7xSbu_ddHRlua2R7EsLN74DFhoxco2NrDI/edit
Limited capacity event. Materials provided. No entry fee.