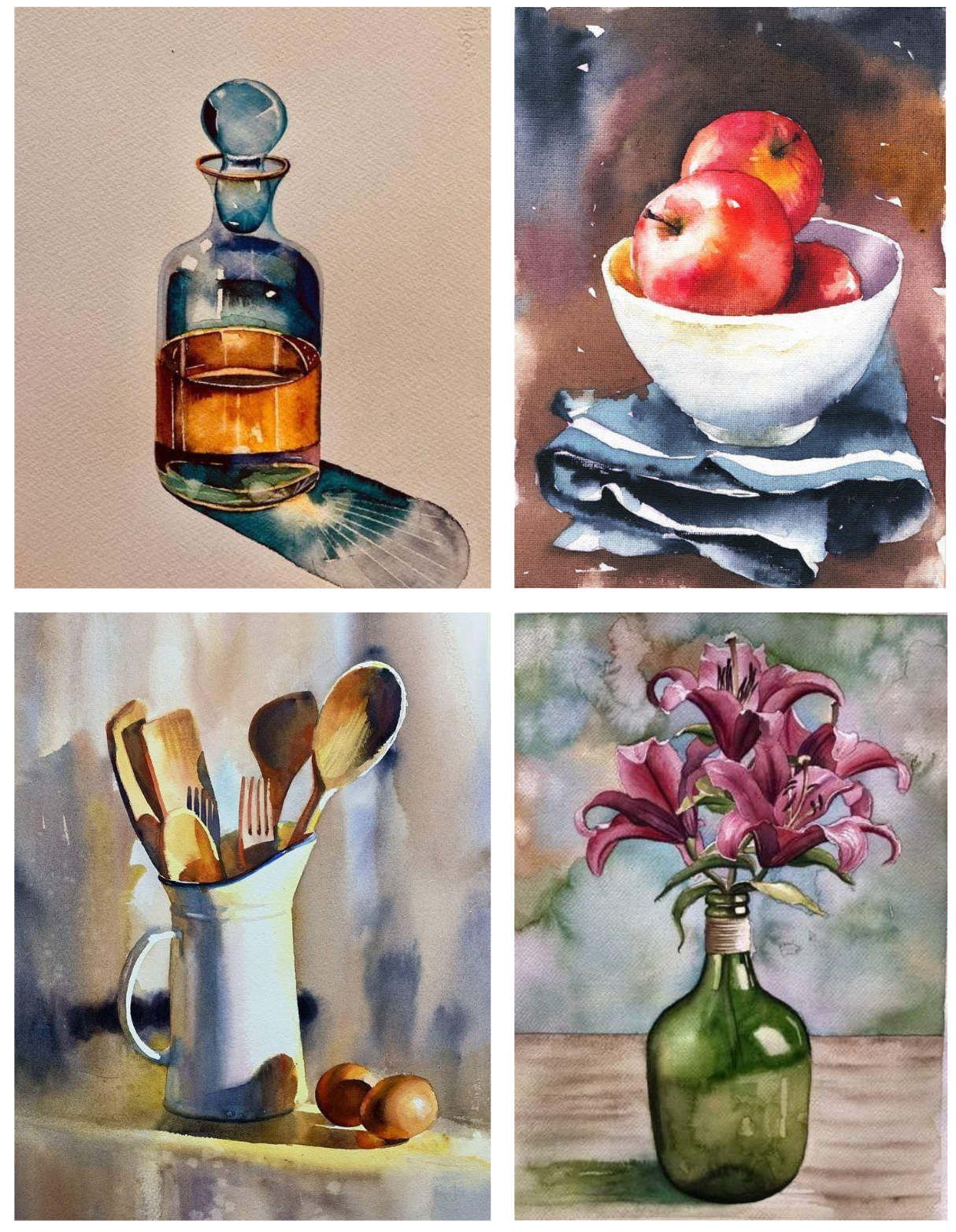 We commence a 10-sessions in-depth still life course. It's an art form that shows inanimate objects from the natural or man-made world, such as fruit, flowers, baskets or bowls.
Through the program, we'll cover key topics such as :
• Understanding textures
• Layering
• Color mixing
• Color harmony
• Color perspective
• Use of white
• Composition tips
Day: 10 Sundays
Time: 2:30 pm to 4:00 pm (IST)
Fee: ₹4500 per person (All 10 sessions)
Venue: Online classes on zoom
Knowledge of watercolor beginner techniques is mandatory
For registrations and details, WhatsApp on 9900052747
About Bloom and Grow:
Bloom & Grow facilitates artist-led online and offline workshops for individuals and for corporates across the world.
To stay updated with the upcoming sessions, join WhatsApp group with the link https://chat.whatsapp.com/HKDsGqJSWGgBtDENOcMVea