Wood Distressing Workshop
December 16, 2017 | 11:00 am

-

1:00 pm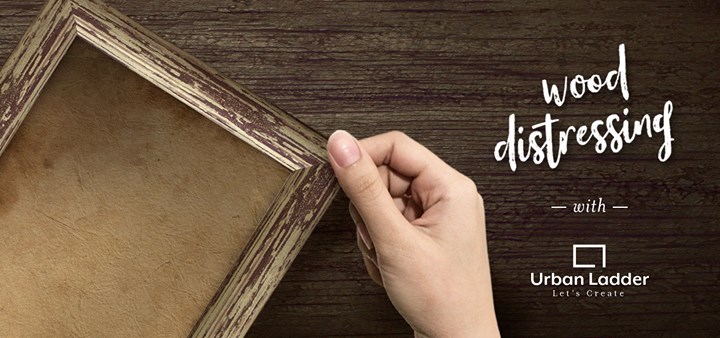 Come over to the Urban Ladder store on the 16th of Dec for an interesting workshop on the art of distressing wood. What's distressed wood, you ask? Like distressed jeans, but cooler.
High quality wood ages well. It acquires a distinguished, rich patina over the years. What if you can recreate this seasoned look with a few nifty tricks? Distressing is the art of making an object appear vintage, by giving it a "weathered look".
In this workshop, you will work on a simple wooden frame, and make it look like a treasured hand-me-down from the past. Facilitators from Bloom & Grow will guide you through the two hour process. You will use primer, candles, layers of colours, wax and more to achieve the desired effect. At the end of it, you will take home a weathered, rustic frame to hold a mirror, or your favourite memories. Armed with this cool new skill, you don't have to wish for family heirlooms…you can make your own!
Ticket link – https://in.bookmyshow.com/events/wood-distressing-workshop-with-urban-ladder/ET00066303