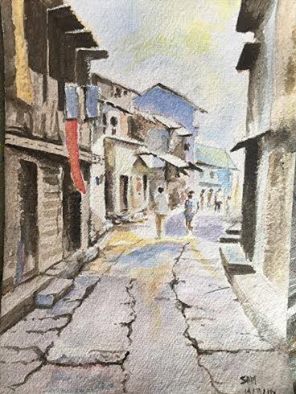 Art Classes 
In the six month course, you will learn-
Drawing skills: Pencil, Pen and Ink, Pastels & Charcoal
Painting skills: Watercolour, Acrylic, Gouache
Artisitic techniques: Glazing, Masking, texture, Drybrush & more
Art history: Indian & world art history
Art therapy: Self potrait, expressing feeling and emotions with paint.
Trainer – Priyankaa Agarwal from Studio Chavi is a graduate from the San Fransisco Art institute and has an experience of over 13 years. Along with art courses, Priyanka has exhibited her work in various art institutes nationally and internationally.
Date – Jan3rd, 2017 onwards.
Every Tuesday from 1.45pm – 3.45pm
Venue – B&G, Koramangala
Fee – Rs 2,200/- per month
Who can attend: Anyone who has been wanting to do a short term course to understand the basics of Fine Art, in pursuit of a hobby or even otherwise to understand the nuances of art.
Join us to explore a world of imagination, the world of Art.