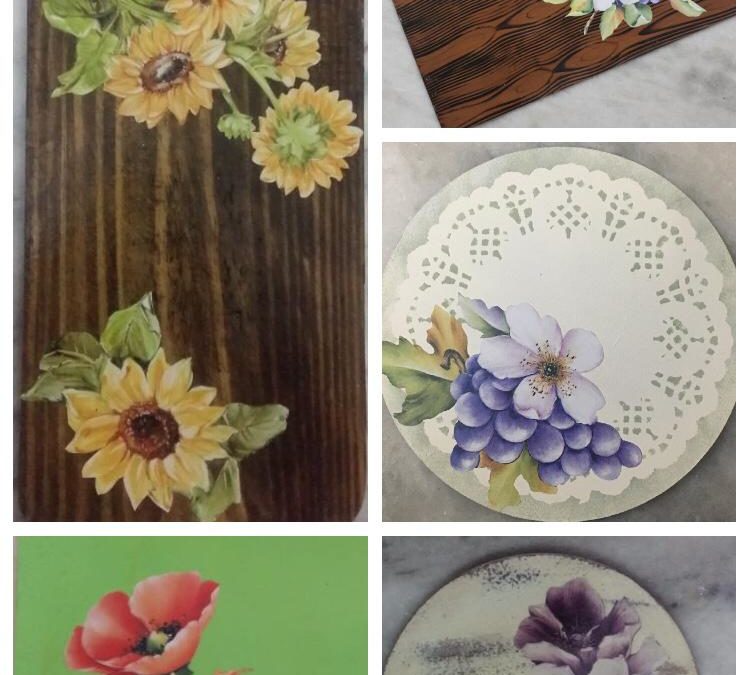 Decoupage Backgrounds – Wood graining, Distressing, Tiinting, Lining Workshop
Decoupage is the art or craft of decorating objects with paper cut-outs or designer tissues. Decoupage is a popular & versatile craft that offers endless design possibilities.
Join this workshop, make a fun and creative backgrounds and develop the skill of Decoupage art.
In this workshop, you will learn –
1. how to create different back grounds for decoupage
2. how to use easy decoupage papers
3. how to do a wrinkle free and bubble free decoupage
4. How to do Fussy cutting.
5. Wood tingting on a coaster
6. Wood lining on a coaster
7. Wood distressing on a coaster
8. Wood graining in a place mat
9. Doily effect on coaster
After this class it will be very easy for you to create backgrounds for all your decoupage projects
*Each participant gets a gift goodie bag worth 500/- from Icraft
Note- You will need to carry a pair of sharp pointed scissors, rugs, flat brush 1"-1.5" size, and a waste plastic card.
Takeaway – All the finished Decoupage Backgrounds products made by you in the workshop
Artist – Nikita More
All the materials required for the workshop will be provided at the venue.
Date – 23rd February 2019
Day – Saturday
Time – 10:30 am to 02:00 pm
Fee – Rs 1900 per person (Including all the materials)
Booking Fee- Rs 500/- per person (balance amount of Rs 1400/- need to be paid at the Venue)
Venue – Bloom & Grow, Koramangala, Bangalore
About Bloom and Grow: