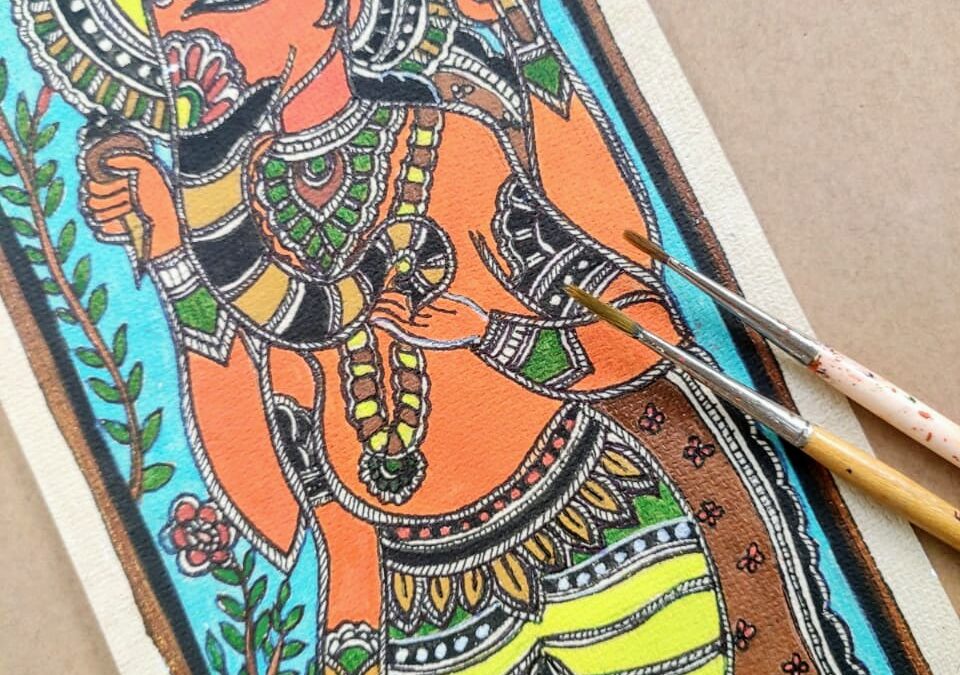 Madhubani Art – Beginner weekend workshop in Bangalore
Madhubani, a form of Indian folk art, originated from the Madhubani district in the Mithila region of Bihar. For centuries, the women of Mithila have practiced this art by decorating the walls of their houses with linear and vibrant designs depicting mythological deities and nature. These days Madhubani designs are seen on handmade paper, canvas, and fabric.
In this workshop, the participants will learn about the different styles of Madhubani paintings and create one of their own.
It will be a guided session, so you need not have any prior experience in painting.
All materials will be provided in the workshop.
Artist: Deepa Singh
Take away: One Madhubani painting on A4 handmade paper.
Age: 15 years & above
Date: 21st March, 2020
Day:  Saturday
Timing: 10:30 am to 3:30 pm
Fee: Rs 2000 per person (Includes all materials)
Booking Fee: Rs 500 per person (Balance of Rs 1500 need to be paid at the venue)
Venue: Bloom and Grow, Koramangala
About Bloom and Grow: