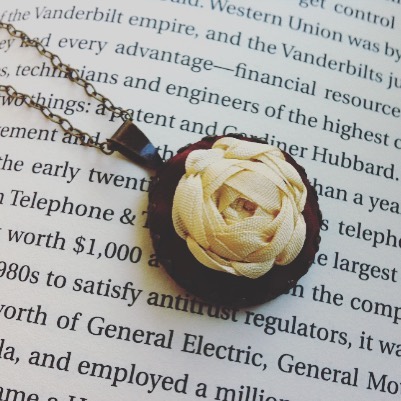 RIBBON EMBROIDERY – JEWELLERY EDITION
Learn a romantic art form – Silk Ribbon Embroidery, to create beautiful floral motifs, decorative stitch patterns and accessories.
With simple stitches and a satisfying process, even a novice embroiderer can create elegant floral arrangements and beautiful patterns.
In this workshop, you'll learn how to make a simple, functional and elegant pendant & a finger ring using the 3 beautiful stitches of Ribbon Embroidery.
Further, you'll understand basics of ribbon embroidery, the types of stitches and will be able accessorize tops, handkerchiefs, sling bags, pillow covers, etc.
Best of all, you will take home a beautiful set of jewellery- pendant chain & a finger ring, a kit and lots of tips to try on your own.
Date: Thursday,14th Dec 2017
Fees: Rs.1350 per participant (includes material cost)
Venue: Bloom & Grow
Time: 10:30am – 1:00pm
Register: bloomandgrow.in