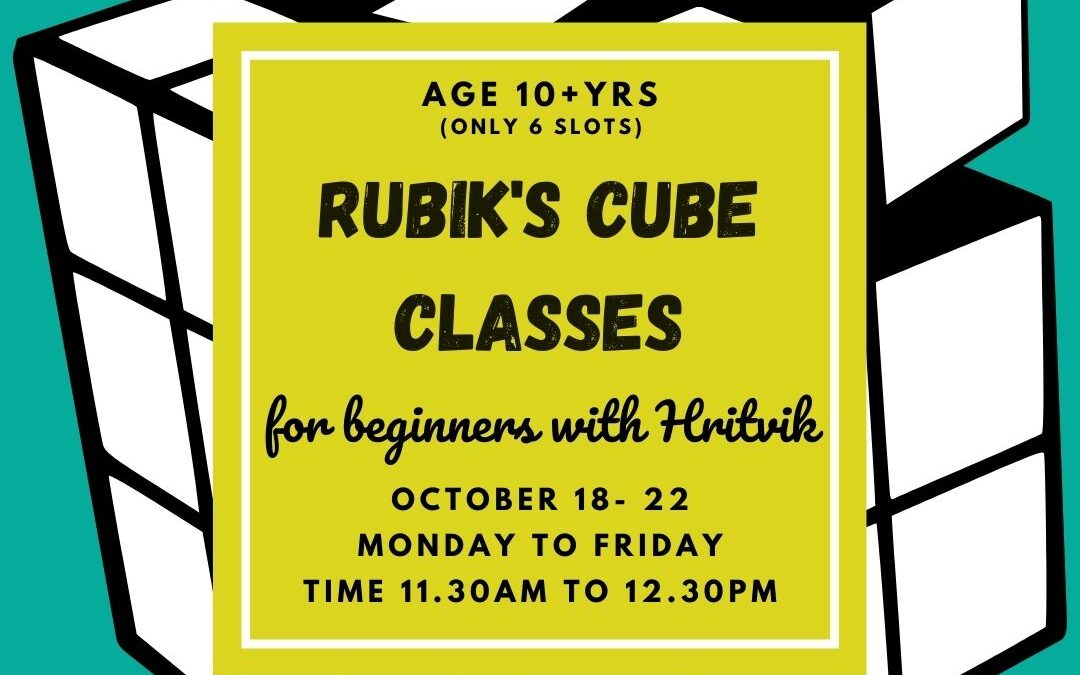 This course is about getting you to solve the most famous puzzle in the world, Rubik's cube. If you tried to solve it in the past and failed, worry not… you will be guided step by step through unique methods. By the end of the course you will be able to solve the Rubik's Cube from any position.
What is a Rubik's Cube?
The Rubik's cube is a 3-D combination puzzle and is the world's top selling puzzle game. It comes in different levels such as the 3×3, 4×4, 5×5 and many more.
Benefits of the Rubik's Cube:
Along with logical thinking, memory power and practice, one can easily solve this puzzle. With the understanding of basic concepts of cubing and the movements this puzzle becomes a piece of cake. Committed to practice one can solve it in under a minute and earn bragging rights. If one is interested and wants to challenge oneself one can also learn to solve the 4×4, 5×5, mirror cube and so on.
Date: 18th to 22nd Oct
Day: Monday to Friday
Time: 11:30 am to 12:30 pm (IST)
Fee: Rs 700 per person (includes taxes)
Venue: Online Classes on Zoom
Register with GPAY on 78297 92950
Note: You will be added to a WhatsApp group for ease in communication with the steps to join in a day prior to the workshop.
About Bloom and Grow:
Bloom & Grow facilitates artist-led virtual and offline workshops for individuals and for corporates across the world.
To stay updated with the upcoming sessions, join WhatsApp group with the link https://chat.whatsapp.com/HKDsGqJSWGgBtDENOcMVea