Madhubani workshop – Beginner workshop in Bangalore
May 19, 2019 | 10:00 am

-

2:00 pm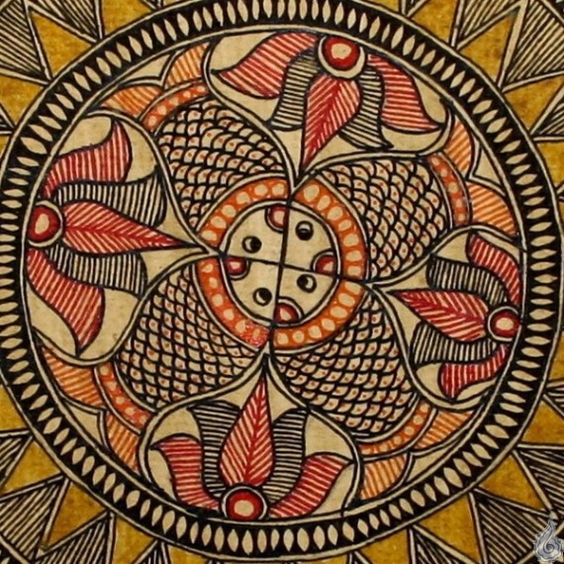 Madhubani Art – Beginner workshop in Bangalore
Madhubani Painting originated from Madhubani district of Mithila region of Bihar. Madhubani paintings are drawn in accordance with a fixed theme and accordingly, symbols, lines, patterns are drawn. Madhubani Paintings belong to the category of folk art.
These paintings mostly depict nature and religious motifs and the themes generally depict deities, nature, fishes, peacock etc. Natural objects like the sun, the moon, and the religious plants like tulsi are also widely painted, along with the scenes from the royal court and social events like weddings. The paintings can be done on handmade paper, canvas, dupattas, stoles etc. Learn about its story, grammar, colors, motifs, and special characteristics.
Artist – Micky Sujan
The Traditional style of Madhubani painting will be taught in the class on an A3 size handmade paper.
Participants will have 3-4 options to choose from.
All materials will be provided in the class.
Take away: One Madhubani painting on A3 size handmade paper
Day & Date: 19th May 2019
Timing: 10.00 am to 2.00 pm
Fee: Rs 1500 (Includes all materials)
Booking Fee: Rs 500 (Balance of Rs 1000 to be paid at the venue)
Venue: Bloom and Grow, Koramangala
About Bloom and Grow:
Bloom & Grow facilitates artist-led art & craft workshops in studios and also, conducts art based corporate workshops across India.