Soft Pastel Art With Urban Ladder
February 3, 2018 | 11:00 am

-

1:00 pm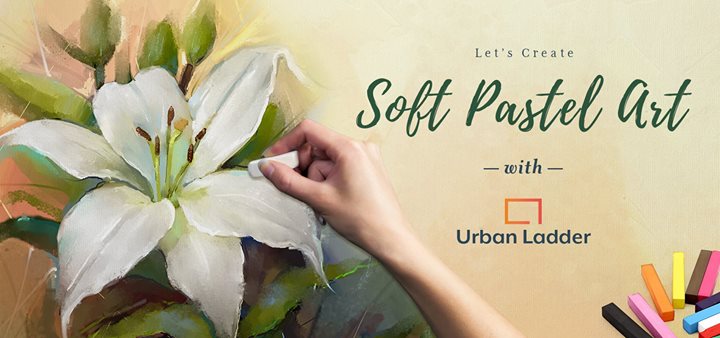 Walk into the Urban Ladder store on the 3rd of February for an engaging workshop on soft pastel art.
Artist or not, many have tried their hand at pastel art, while at school. If you have used them, you probably remember the rich colors and the creamy, buttery texture they produce on paper. And the satisfaction of seeing your pastel crayon skate across the paper and diminish in size. It is time to revive that feeling at this workshop!
If you are thinking you are all grown up now, then pastel art is not just the stuff of kids' hobbies. They have been used by artists since the Renaissance, and many artists have adopted it as their primary medium.
In this workshop, facilitators from Bloom and Grow will teach you to create your own soft pastel artwork on paper. Pastels are easily blendable and can be blended with fingers, a blending stump, or a cloth. And unlike the process of painting, the colors are mixed directly on the paper. Which means you will dive right in – no paint brushes, no solvents, no palettes. Just paper and pastel.
At the end of the workshop, you will take home a piece of art that will make you feel like a legit artist every time you look at it!
Registration and ticket link – https://in.bookmyshow.com/events/soft-pastel-art-with-urban-ladder/ET00069782