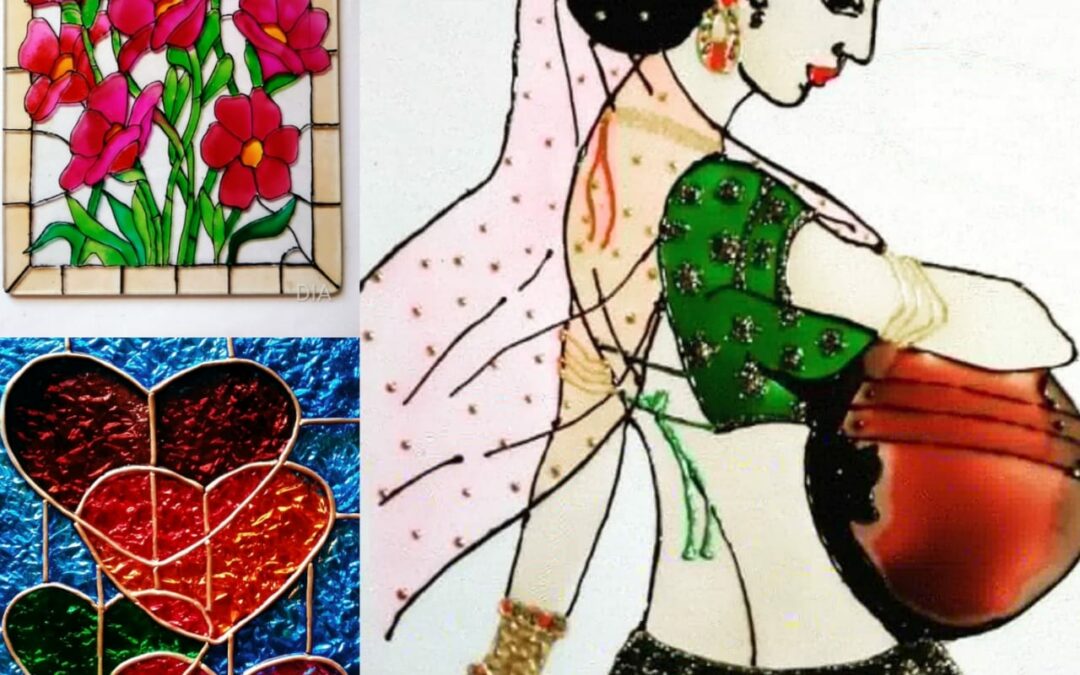 Glass painting – workshop for Beginners in Bangalore
Looking for a new, creative craft? You may want to try glass painting. Much simpler than stained glass, glass painting creates an equally beautiful piece of artwork. It can look fairly similar to stained glass yet it has its own original style. It's an excellent craft for people of all ages and can be as challenging or as simple as you like. When glass and paints are combined, they create amazing works of art.
You will be learning the technique of shading and blending of the colors. At the end you will be carrying home a beautiful painting to adorn your wall. You can create beautiful and colorful art pieces. So don't miss an opportunity to learn one at this workshop. Choose from any of these 3 glass paintings to adorn your wall or gift someone.

Age: 10+

– Prior Registration is necessary.

– No previous experience in art/craft is required

– Don't know anything about glass painting but interested to learn? You are welcome to explore and learn. You will be guided through the entire process.

– All art material will be provided for usage during the workshop.

– Take home a beautiful piece of art!
Take away: Participants will be taking a 12″ x 8.5″ inches of completed glass painting project with them.
Date: 24th and 25th August, 2019
Day : Saturday and Sunday
Time: 3:00 pm to 6:00 pm
Fee: Rs 1800 (includes all material and taxes)
Booking Fee: Rs 500 (Balance of Rs 1300 can be paid at the venue)
Venue: Bloom & Grow, Bangalore
ABOUT BLOOM AND GROW: