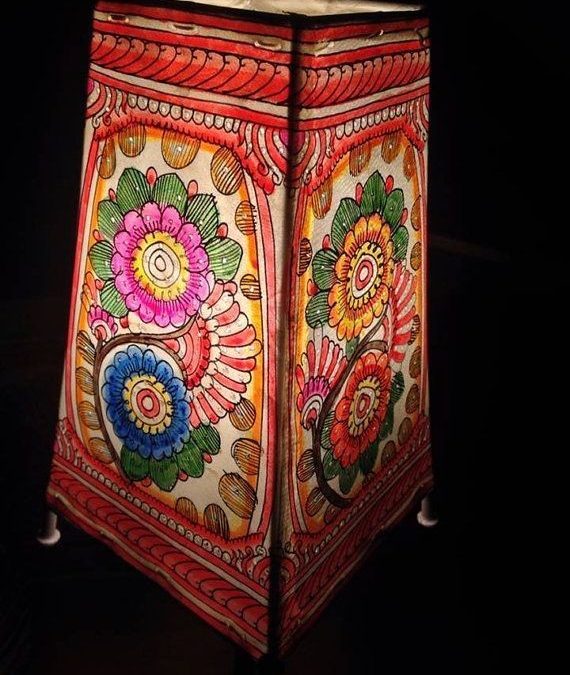 Painting on a Leather Lampshade – Beginner Workshop in Bangalore
Learn the art of drawing & painting on a leather lampshade. This art has its origin from Leather Puppetry.
You will be given a goat leather lampshade, on which you all will be guided to do a free hand drawing inspired by the Charma Chitrakari craft tradition of Andhra Pradesh.
Then you will also learn how paint it & to make decorative perforations.
The light diffuses through the chiseled small holes producing a rich ornamentation against a lit backdrop creating a warm welcome setting.
Join this workshop and Adorn your homes with this lovely piece of functional home decor
All the materials will be provided at the Venue
Take away- a Beautiful Leather table lamp of size 6 inches made by you
Fee-Rs 1800/- per person(including all materials)
Booking fees-Rs 500/- per person(Balance amt Rs 1300/- need to be paid at the Venue
Venue- Bloom and Grow, Kormangala.