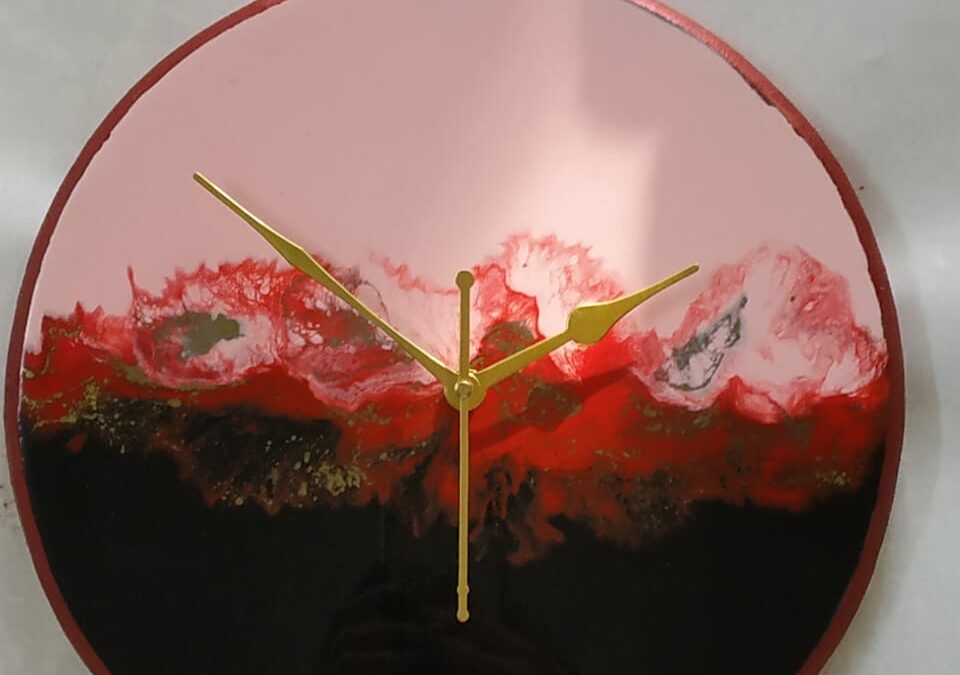 Resin Art – Beginner workshop in Bangalore
Resin is a two-part compound that hardens to give a clear and glossy finish. You can either add paints to the resin and then create a painting. Alternatively, you can paint first and then pour the resin over the painting to create the finish.
In this workshop, you will learn how to work with the epoxy resin and how to mix colours and techniques for applying and creating designs. Participants can choose a tray or a MDF clock. All the material will be provided in the workshop.
What will you learn?
How to work with different kind of substrates
Prerequisite setup for doing resin art
Do's and Don'ts of resin art
How to choose your colours
How to handle Resin in different environments
How to prepare your substrates
How to use different pigments
Different techniques to blend pigments
Use of gold, silver and Doug cooper pigments
What do you take home?
Your very own beautiful Resin Art oval tray of 16*11 inches and a set of 4 coasters of 4*4 inches OR you can create a resin art painting on a MDF clock.
(Since resin takes 24 hours to settle, you need to pick up the next day or anytime later when convenient)
Instructor – Sonali Rao
Date – 22nd, March 2020
Day – Sunday
Timings – 2:30 pm to 5:30 pm
Fee – Rs 2300 (inclusive of all material)
Booking amount – Rs 500 (Balance of Rs 1800 to be paid at the venue)
Venue – Bloom & Grow, Koramangala
About Bloom and Grow:
Bloom & Grow facilitates artist-led art & craft workshops in studios and also, conducts art based corporate workshops across India.