Candle making – Beginners workshop in Bangalore
February 29 | 10:30 am

-

1:30 pm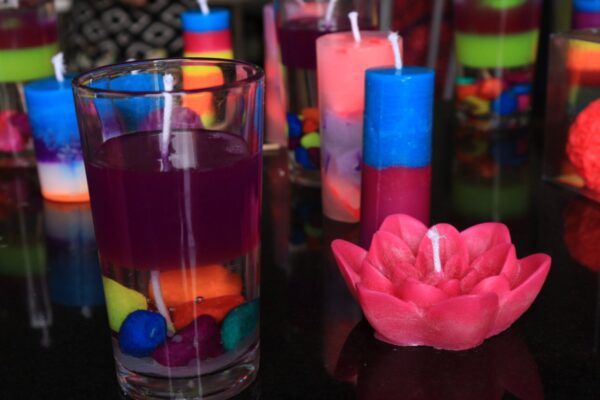 Candle making – Beginners workshop in Bangalore
Want to learn to make your own candles?
Attend a 3-hour workshop and learn 4 different types of candles. You will learn how to create attractive and elegant candles using gel and paraffin. Learn how to properly embed the wick, carve beautiful candles and incorporate perfumes, scents, essential oils and colour into your candle designs.
In this workshop you will learn to make-
1. Romantic Rose Ball Candle: The Rose Ball Candle comes in a spherical shape with small beautiful roses inscribed all across the outer spherical shape. We create this candle using many lovely colors like pink, red, cream, etc.
2. Gel Candles: Gel candles present Stylish & Designed Decorative Candles, Decorative Candles can be Used at Any occasion Festival, Birthday, Wedding, Ceremonies, Casual etc. These candles also make cherished gifts for all occasions.
3. Chunk candle: The delightful fragrance of candle will rejuvenate your mood and sweep away all the uneasy feelings. A perfect chunks candle to gift your loved ones.
4. Layer candle: slow burning candles creates perfect atmosphere in your home with this warm and lovely aroma.
All the materials will be provided at the Venue
Day & Date- Saturday, 29th February
Fee- Rs 150
0 per person (Includes all materials)
Booking Fee- Rs 500 per person (Balance amount of Rs 1000 to be paid at the Venue)
Venue- Bloom & Grow, Koramangala