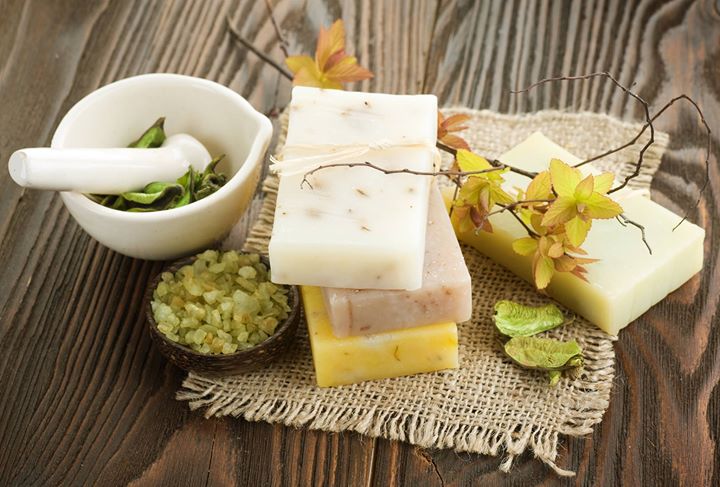 Learn the art of Making Handmade Soaps which are SLS, SLES, Paraben free with expert soaper Neetha Bhoopalam.
Theory includes –
1. Basics of Cold process Soap making and introduction to Melt and Pour Soaps.
2. Info on Carrier oils for cold process soaps
3. Cold Process Soap Formulation Techniques using Soap Calculator
4. Cold process Formulation Techniques based on the oil Properties and Lye handling.
5. Types of Fragrances – Natural and Synthetic.
6. Essential oil Properties Chart
7. Info on Tools and equipment
8. Six Tested Recipes – 3 Cold Process and 3 Melt and Pour soaps
Demonstration
1. Cold Process 1 kg Soap Batch Recipe demonstration with layer design techniques
2. Adding Natural and Synthetic Colorants to soap
3. Adding Textures to Soaps
4. De-moulding techniques, and Cutting
5. Basic Packing info
6. Melt and Pour Relaxing Floral Soap making
7. Melt and Pour Neem and Charcoal Skin Detox Soap
8. Melt and Pour Coffee Scrub soap
Day and Date: Thu, 4th March & Fri, 5th March
Time: 3pm – 5pm (IST)
Cost: Rs 3000 per person
Venue: Online Session on Zoom
This is a demonstration-based workshop. All details and links on where to purchase materials will be supplied post-registration.
Soap making supplies are easily available across online/offline stores.
Reference materials:
Soap Bases
Soap Moulds
Fragrance oils
Soap cutters
Colors
Spatula
For registration and details, whatsapp on 9900052747
Note: Once you are registered, participants will be added to Whatsapp group, for ease in communication with the steps to join in.
About Bloom and Grow:
Bloom & Grow facilitates artist-led virtual and offline workshops for individuals and for corporates across the world.
To stay updated with the upcoming sessions, join WhatsApp group with the link https://chat.whatsapp.com/K3j1qNIjqWlBobA2fsKxFd