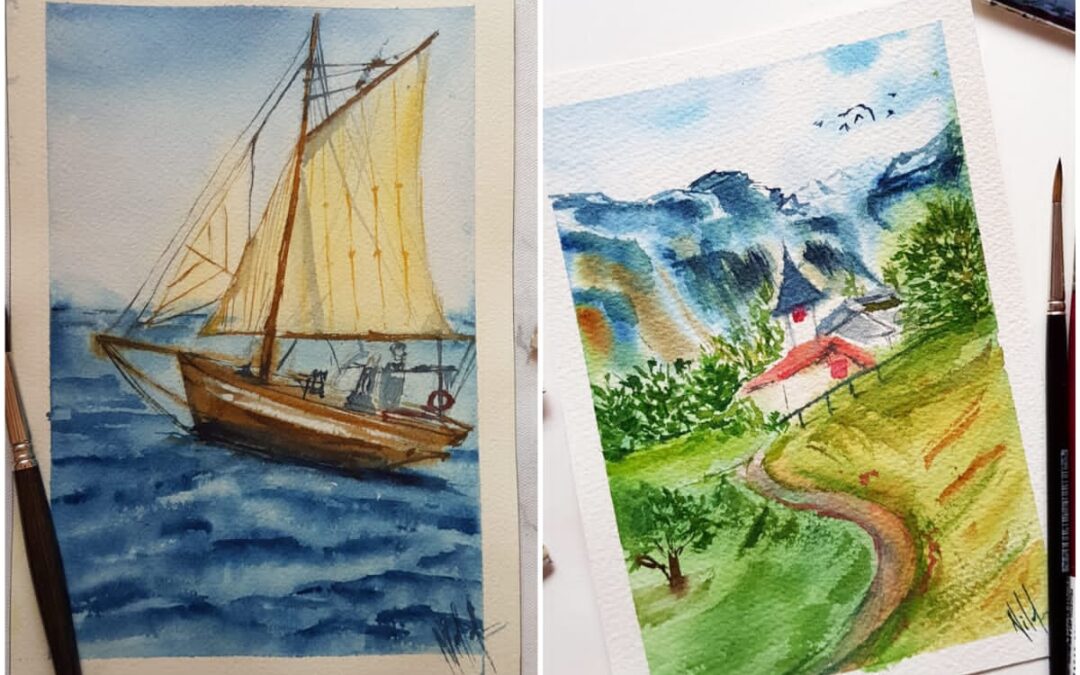 Watercolor Painting – Two days online Workshop
This is a informative and hands-on class for beginners to learn how to use this expressive medium. Watercolors operate very differently than oil or pastel. A lot of the fun is in how one lets the colors dry and flow.
Materials Required:
– Watercolor (basic set)
– Brushes (any number will work)
– pallet or ceramic plate/ paper plate
– Watercolor or Thick cartridge paper (if you don't have watercolor paper then you can use Thick cartridge paper)
– paper towel or rag cloth
– water bowl
– Masking tape or normal transparent Cello tape
Dates: 15th & 16th August 2020
Days:  Saturday and Sunday
Time: 3 pm to 4:30 pm
Fee: Rs 1000 per person (for all days) (Inclusive of GST and convenience charges)
Payment link: https://rzp.io/l/S2tLb0M
Age – 10 years plus children and adults
Note: Participants will be added to whatsapp group once registered, in order to communicate the details of workshop.
About Bloom and Grow:
Bloom & Grow facilitates artist-led art & craft workshops in studios and also, conducts art based corporate workshops across India.
To stay updated on sessions join WhatsApp group with the link https://chat.whatsapp.com/KVvdoafQgtW1T3BMv76uBl