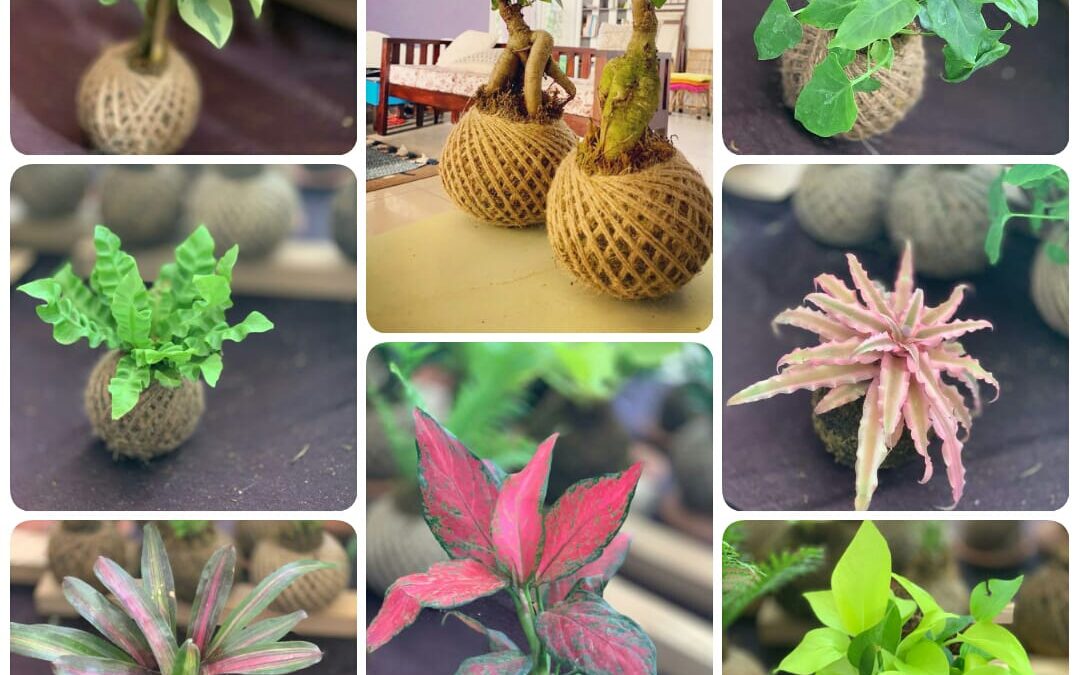 Kokedama Workshop for Beginners in Bangalore
Make and take home your KOKEDAMA, A LIVE PIECE OF ART.
"Kokedama" literally means "moss ball". Come and learn this art of setting an ornamental plant inside a moss ball. Enjoy showcasing these either by hanging them midair or placing them on another piece art in wood/ceramic/clay to make your home/office space much more alive and green.
Learn –
1. Which Plants you can work on.
2. Wrap a plant in moss
3. Artistic neat clean jute wrap
4. Display Styles
5. Care and knowhow
Take away –
A beautiful easy to maintain live piece of art!
Plus peace of mind after all the work with earth and engrossing 'stay in NOW' kind of jute-winding process (over the Kokedama). This basic Workshop should help you create your own kokedamas on variety plants.
Bring along-
NOTHING! , as ALL that needed to make a kokedama, including an ornamental plant, shall be provided.
Just join in with a Happy smiling face as You'll be surrounded with lots of greenery and garden lovers to mingle along. Come in easy to work and 'it's ok to soil hands and clothes' attitude.
Time – 10:30 am to 1:30 pm
Fee – Rs 1000 per person (Includes all materials)
Venue – Bloom and Grow, Koramangala.