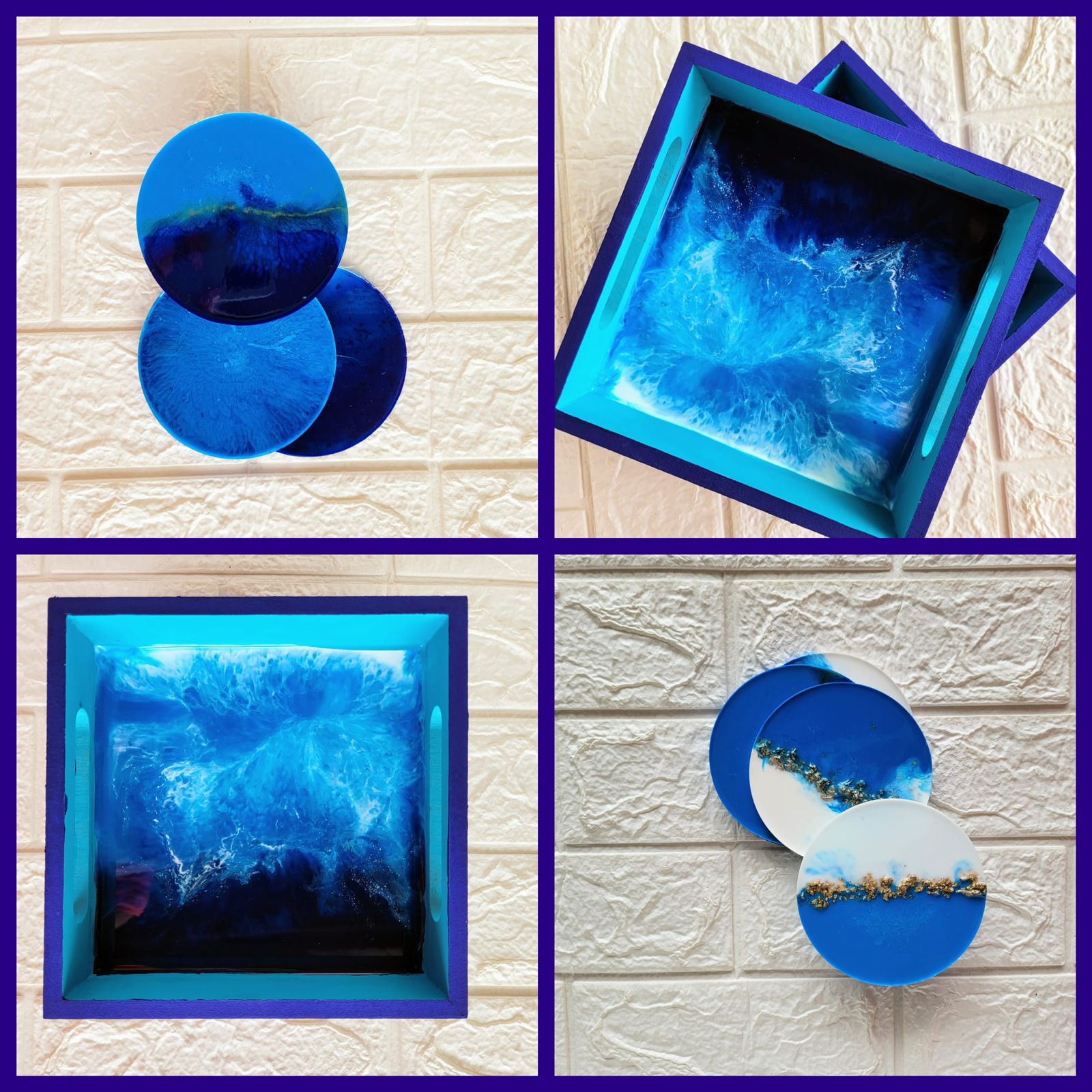 Resin is a two-part compound that hardens to give a clear and glossy finish. You can either add paints to the resin and then create a painting. Alternatively, you can paint first and then pour the resin over the painting to create the finish.
What all will be included in the workshop?
Things to know before you start working with resin
Preparing your workspace
What is epoxy resin
How to mix resin
How to calculate the amount of resin needed
Types of pigments
Types of resin
Difference between casting and coating
How to cast in moulds
Preparing the substrate
Choosing colors
Using glitter
Resin pouring techniques
Finishing the edges
How to take care of moulds
Precautions and Resin Safety measures
Detailed information of the materials required
Take away: Tray – 8 x 8 inches and Set of 2 coasters
When: Wednesday, 25th Oct
Timings: 10:30 am – 01:30 pm
Fee : Rs 3000 (inclusive of all materials)
Venue: Marathahalli, Bangalore
Suitable for age 18years and above
Each batch includes 3-4 people only.
Note: All the materials required for the workshop will be provided at the venue. Participants will be required to leave their projects overnight for resin setting.
To register: Whatsapp on 7259280949
About Bloom and Grow:
Bloom & Grow facilitates artist-led art & craft workshops in studios and also, conducts art based corporate workshops across India.