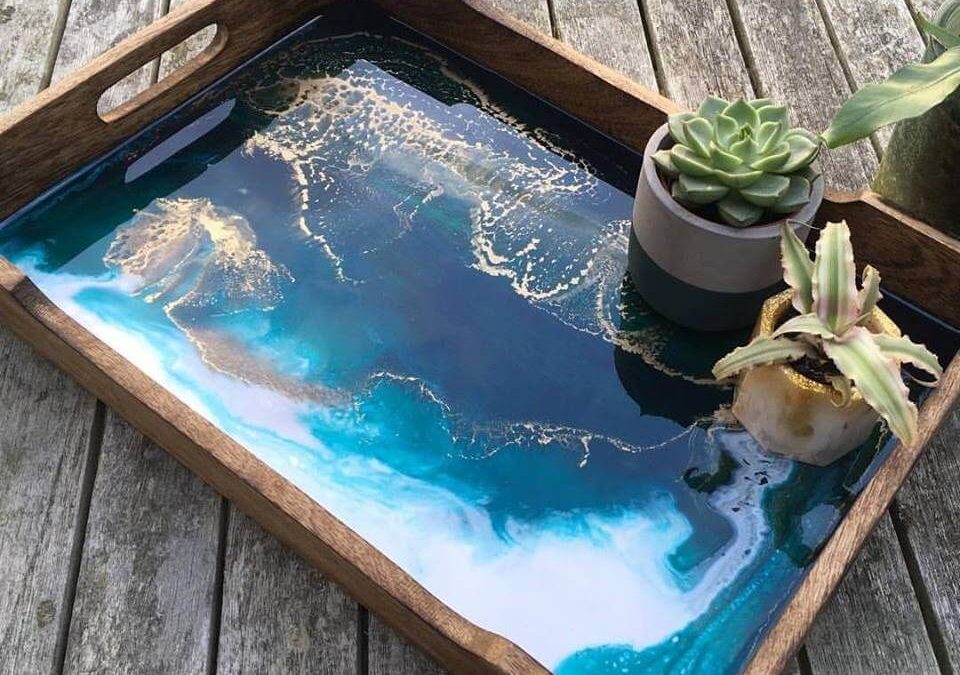 Resin Art on a tray – Beginner workshop
Making a painting with clear resin is a great learning experience.
Resin is a two-part compound that hardens to give a clear and glossy finish. You can either add paints to the resin and then create a painting. Alternatively, you can paint first and then pour the resin over the painting to create the finish.
In this two day workshop, you will learn how to work with the epoxy resin and how to mix colours and techniques for applying and creating designs. All the material will be provided in the workshop
Takeaway – An 8 inches by 10 inches resin tray and 4 coasters
Instructor – Niharika Gupta
Date –  23rd & 24th  March 2019
Day – Saturday & Sunday
Timings- 23rd March- 3pm-6pm
24th March – 3pm-5pm
Venue – Bloom & Grow, Koramangala
Fee – Rs 2000 inclusive of all material (Booking amount of Rs 500 – Balance of Rs 1500 to be paid at the venue)